How To Bet On Sports
How To Bet On Basketball

How To Bet On Football

How To Bet On Esports

How to Bet On Golf

How to Bet On Ice Hockey

How to Bet On Volleyball

How to Bet On Horse Racing

How to Bet On Handball

How to Bet On Boxing

How to Bet On Tennis

How to Bet On Rugby

How to Bet On American Football

How to Bet On Snooker

Author: Steven D. Thompson
Updated: 10/03/2023 3:48 AM
What is Skin Betting?
Skin betting is to place wagers on professional esports games and other traditional games using virtual goods. Those virtual goods are in-game items that could be bought on certain sites and used as virtual currency. Skin gambling has been predominantly connected to Counter-Strike: Global Offensive (CS:GO), in which players could purchase and personalise their trade tools.
Nevertheless, skin gambling sites also take wagers on other esports games, such as Dota 2, League of Legends, Team Fortress 2, among others. With skin gambling remaining highly sensational among many young players, this guide takes a comprehensive look at this activity.
Ready to wager on your favourite eSports team? - Yeti Win is the place to be!

Skins Explained
A skin is a digital design of a particular item used in video games, such as guns, knives, grenades, mini bombs and more. Skins give such items and characters a whole different look, thereby enhancing the gameplay experience. These virtual items are mere embellishments that do not add to a player's winning capacity.
Valve, the developer of Counter-Strike: Global Offensive, also introduced skins via their video game distribution channel, Steam. Thea behind skins was to make millions of players drawn to CS:GO. Perhaps the most striking reason for skins was to reward well-performing players with free virtual assets and consequently attract much more attention to the game.
In essence, players could either buy skins on the Steam Community Store or earn them by playing. In turn, they can trade skins with other players in the community and get a hold of more valuable ones as well.
Although preferences for skins differ amongst players, factors such as unique designs, usage and rarity of a skin could all give it a high value in the market. Often, rare skins have the highest value.
How Skin Gambling Came to Be
Following the introduction of CS:GO skins, several third-party sites popped up to facilitate skin trading. Steam charged a 15% fee on every transaction on the platform. In order to offer skin gambling, these third-party sites were launched on the Steamworks API. Subsequently, these sites enabled players to gamble on esports games using the skins in their Steam catalogue.
Transactions required a Steam wallet, so after depositing skins for betting, they were moved out of the player's wallet. They were held as though they were real-world money, pending the outcome of the bet. In addition to CS Global Offensive skin gambling, some other platforms soond to accept skins on esports betting as virtual currencies.
Consequently, typical online games of chance entered the mix on these online skin betting platforms. So playersd gambling on roulette, jackpots, coin flips and others. Similar to cash gambling, players could trade their skins for the cash equivalent.
The skin gambling sites facilitated the trading of skins and soond processing funds via other payment methods. Such methods include Bitcoin, Ethereum, Tether, and PayPal, safely circumventing the standard Steam transaction fee. Seeing the numbers rising astronomically, more bitcoin betting sites emerged to adopt skin gambling.
Getting Your Hands on Skins
You need to have some skins before you can gamble on skin betting sites, of course. You may go the traditional route of playing patiently and earning some skins afterwards. Some video game sites still offer these, but the award may be rare.
Theal way to get them is by purchasing at marketplaces, such as Steam, WAX Marketplace, DMarket, CS Money, BitSkins and others. So you can trade your skins for more or buy and sell outright on such platforms.
How to gamble with skins
Several players bet with skins, and they do it effortlessly by following a conventional pattern. Such patterns are as follows:
Estimated Time Needed: 00:04
Tools Needed: Account
Supplies Needed: Time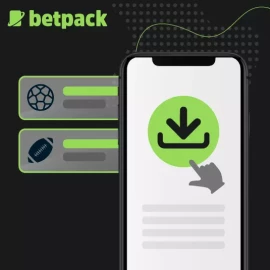 Step 1
Purchase skins at Steam or one of the popular marketplaces
You can buy skins with your Steam account or search for other alternative platforms on the web. Remember that every skin comes with its own price, usually depending on rarity. Then, you should transfer the skins to your virtual wallet, but most sites automatically do this.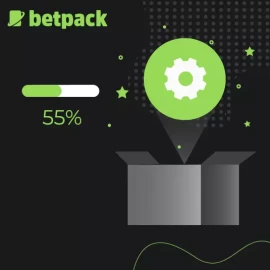 Step 2
Visit an online gambling site that allows skins betting
Luckily, Betpack is here to spare you the trouble of searching for a good platform for hours. You can check our list of the best sportsbooks that allows skins betting with generous offers and competitive odds.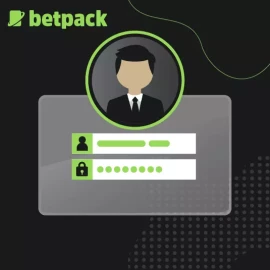 Step 3
Bet skins as your virtual coins on your preferred games
After choosing a platform, you need to register and verify your account with your virtual wallet. Then, you can go for the event you want to bet on. The skins will be locked until the outcome of the matches is determined.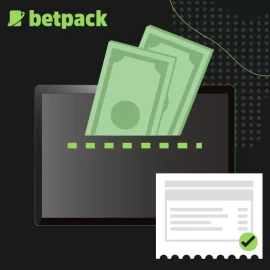 Step 4
Wait for the result of your bets
If you win, you'll have access to your prize. You can trade the skins won for real money or keep your reward to continue playing and enjoy exclusive bonus offers. You can find and compare numerous promotions at Betpack.

Skin Gambling Games
As we noted earlier, these virtual assets are staked at several platforms, with Steam regarding most of them as unaffiliated sites. Besides esports, there are other games on which players place bets. We'll explore some of them in this section, as follows:
Dota 2
Dota 2 is also developed by Valve and has similar features as CS:GO. Most sites allow you to trade your Dota 2 skins, with the value increasing according to unique designs and use. You can find some of the best esports odds on Dota 2, which means this MOBA game could be highly lucrative. You may also buy skins with real money from any platform before heading to bet on Dota 2.
Roulette
Roulette is one of the popular casino games in the online gambling world, and this has been retained with skins as well. Roulette skin gambling takes the usual format of online casinos but with enhanced layouts and sometimes odds. So, even money bets like black, green or red are great options to several players.
Black and red will mostly pay 2:1, which roughly has an even chance to win or lose. The green bet has fewer odds but higher chances of returning a win. On the whole, roulette is a game of chance and mostly not based on expertise, unlike your typical esports.
Jackpots
Players can also play jackpots with skins, which is more popular than you think. Typically players place their skins in a pot, and the pool keeps increasing with each bet until someone lands a win. Some players have won huge prizes with the jackpot gambling features.
Coin flip
Coin flip is instantaneous and straightforward, as it provides a 50/50 chance with every flip. The flip is basically between real players, not a machine. And this makes the game more appealing. If you're lucky, you land a win. What happens next depends on the rules of the platform and the game, as you may double down or hold.
Professional match betting
This is one of the most common ways of skin betting, as it involves staking on leagues and competitions. Like traditional sports betting, players will typically select the site with the best odds on a game. And bet their skins on such games. You can also explore standard betting, pre-match betting, and live betting with skins.
Team Fortress 2
Team Fortress 2 is also part of Valve's series of shooter games. Tons of third-party websites take bets on this game with quite competitive odds. You can search around for the best odds that fit your playstyle and place your skins accordingly. Some sites also provide multiplayer tournaments where the best participants win great skins.

The Ethical and Legal Position of Skin Gambling
The mere existence of skin gambling sites poses a lot of moral questions as to their legality. This is because skin gambling is currently unregulated. The singular act of bypassing the standard Steam account transaction fees and processing skins transactions for real money via PayPal and cryptocurrencies significantly cut Steam's revenue generation.
Several industry experts have called this out as illegal gambling since skin betting sites don't have a gambling license. Steam blocked these gambling sites from using its API to prevent the activities of those gambling websites. Steam has also dissociated itself from any form of skin gambling. Thus, skin gambling is deemed as a black market and an underground activity bereft of legal backing.
Eilers & Krejcik Gaming and Narus Advisors estimated that over £3 billion were wagered on unregulated skin gambling in 2016. That year saw three lawsuits filed against Valve and other trading platforms for promoting underage gambling.
They alleged that Valve promoted this by making skins available to be used by young people, leading to gambling problems. Skin betting has also been heavily criticised for giving room for unlicensed gambling sites that allow players to plunge themselves further into criminal action.
The Washington State Gambling Commission, in October 2016, ordered Valve to disable the trading of skins for gambling. Apart from the US, several other jurisdictions frown upon skin gambling, including the UK, Norway, the Netherlands, Denmark, Poland, Singapore, and Cyprus.
Frequently Asked Questions
What are skins?
Skins are in-game cosmetic items used to enhance and alter the appearance of characters or equipment, such as weapons, shoes, and gloves. In addition, some weapon skins come with special animations.
Where can I purchase skins?
Skins can be purchased at several stores, including Steam, BitSkins, WAX Marketplace, CS Money, DMarket, Tradeit, CS Shop and many others.
What games can I bet my skins on?
Esports betting has been a big deal, so you can gamble your skins on all games developed by Valve. Such games are: CS:GO, Dota 2, Team Fortress 2, Day of Defeat, Left 4 Dead, Half-Life and Portal. Betting skins on roulette, jackpots, coin flips and standard matches is also possible.
Is skin gambling legal?
While there are no regulations in some regions, betting with skin is outlawed in several other countries, such as North Korea, Japan, the UK, the Netherlands, Denmark, Poland, Brunei, UAE, Cambodia, Norway, and Singapore.