Ad Disclosure:
Betpack is an affiliate website. We may earn commission if you register to a bookmaker via links on our platform. Learn
more information
and please gamble responsibly
5 Ways to Find Exclusive VIP Betting Sites
How to Pick the Right VIP Betting Site
To get all the perks VIP schemes offer, find a top-quality bookmaker. However, that requires a lot of time and research. Fortunately, we can help. Read our brief four-step guide and learn how to locate a top high-roller betting site instantly.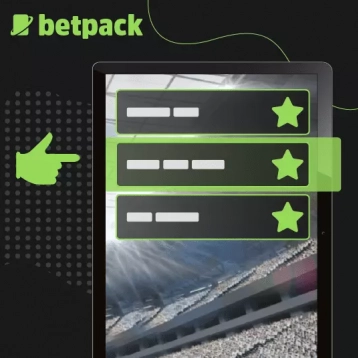 Step 1
Shortlist Licensed Bookmakers
First, see if the online betting sites you want to join have valid licences. Ideally, these wagering concessions should be from a reputable regulator, too. Shortlist the bookies that have them. The sportsbooks we list at Betpack are a great place to start.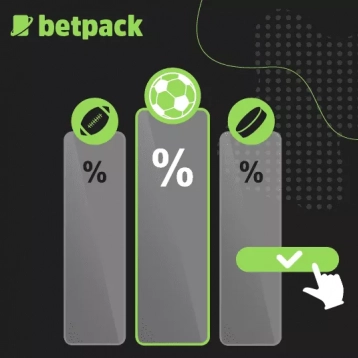 Step 2
Check VIP Clubs
A VIP betting platform has a VIP scheme. So, you must check if the bookie you want to join has one. While you are there, check out the perks the VIP program offers and how easy it is to get them.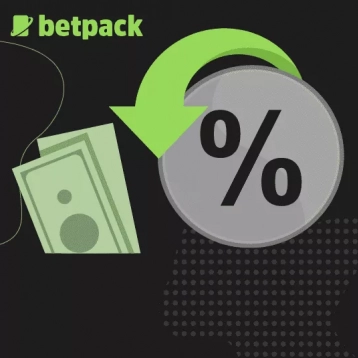 Step 3
Analyse Markets and Odds
Next, see if the sportsbook has a wide range of markets and competitive odds. A generous VIP club will be of little use if you get only a dozen markets and low odds to bet on.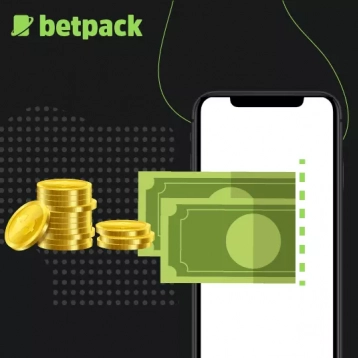 Step 4
Join the Best Bookie
The licensed sportsbook that has a top-notch VIP program and enticing betting options is the one you want to join. The fastest way to register is to click on the link we provide and follow the sign-up prompts from the bookie.
A licence from a respected regulator is a prerequisite to a worry-free betting experience. Similarly, top-notch security protocols give you peace of mind when depositing and withdrawing funds. That's why these are the first two things we check, and why a bookie must excel at both.
A VIP program rewards you with bonus funds galore. But why not get these funds as soon as you join a bookie? We make sure that's the case. At Betpack, we analyse welcome bonus offers and tell you how to find bookies with the most enticing sign-up promos.
Promos like reload bonuses and free bets can significantly improve your betting experience. So, we do our best to find VIP sportsbooks that have them in spades. We also check the terms and conditions of these promos to see if they are worth your time and money.
A lot of our energy goes into checking VIP schemes. We make sure the VIP program is based on merit and is open to all aspiring VIP bettors. A VIP club should also offer a wide range of special bonuses and cash rewards for high rollers.
Before we list highroller betting sites, we must check their sports offering. That means analysing the sports and markets a bookie boasts. The more sports and bet types, the higher the Betpack ranking.
Our goal is to find VIP sports betting websites that offer the best value. And the best way to ascertain value is to look at a bookie's odds. At Betpack, we favour sportsbooks that work with minimal profit margins, low house edges, and enticing odds.
The payment methods a bookie offers are extremely important, even though you might not know that. The bookies we list must give you lightning-fast deposit methods. They must also allow you to withdraw funds with ease and facilitate the high withdrawal limits that high rollers need.
Features like live streaming, bet builders, and social wagering options are always welcome, especially for VIP bettors. So, in addition to great loyalty programs, VIP bookies must have bettor-friendly features. If they do, they get extra points from our experts.
Pros and Cons of VIP Betting Sites
The great thing about VIP betting sites is that you don't need to join multiple bookies to get enticing bonuses. You can get your fair share of promos by progressing through the VIP levels at the same bookmaker. However, there are also a couple of drawbacks to joining VIP sportsbooks. Let's look at the pros and cons of VIP betting websites and see if they have what you need.
Pros
Both winning and losing bets count towards something
Get free bets and deposit bonuses on a daily and weekly basis
VIP players benefit from high cashback percentages
High withdrawal limits
Faster payouts than regular bettors
Dedicated account manager
More favourable bonus terms
Cons
You need to place bets frequently to get to VIP levels
You need to continuously stake a lot of money
Top VIP programs can be tricky to find
VIP vs. Loyalty Programs
VIP and loyalty programs are similar, but they are not the same. Even though they are used to mean the same by many bookies, they do have their unique characteristics. Read our side-by-side comparison to find out more about what makes a VIP and loyalty program special.
VIP Programs
VIP schemes usually give you unique access, special perks, and exclusive promotions.
VIP clubs offer the unique perk of having a personal account manager.
Almost all VIP schemes offer higher withdrawal limits to VIP players.
The best sports betting VIP programs give you free bets, reload bonuses, gifts, cashback options, etc.
VIP players often benefit from tailor-made, bespoke betting solutions to fit their betting style.
To become a VIP player you may need to get an invitation from the bookmaker.
Loyalty Programs
Loyalty programs offer great perks, but they don't necessarily have the exclusivity aspect VIP bettors need.
While some loyalty programs might offer a dedicated account manager, not all of them do.
Players at the top of loyalty programs often get higher payout limits.
A quality sports betting loyalty program will have free bet promos, prize draws, deposit bonuses, and other promotions.
Loyalty schemes don't usually have custom-made betting options for top-level bettors.
Reaching the top level of a loyalty club requires a lot of work, but you don't need a special invitation.
Most Trusted VIP Betting Websites by Betpack
VIP bettors deserve reliable and trustworthy high-roller betting sites. However, finding trusted VIP bookies is easier said than done, especially if you search for them alone. You need to analyse various factors, including licences, security certificates, and encryption protocols. Forget to check only one of these, and you put your funds and information at risk. That is simply not acceptable for high rollers.
At Betpack, we help you with that. We have compiled a team of industry veterans that analyse these crucial factors for you. The trusted betting sites they find protect your deposits and withdrawals and safeguard all your personal and financial information. As soon as you join these VIP sportsbooks and place your first bet, you will benefit from the peace of mind that only reliable bookies can give you.
| Bookmaker | Bonuses |
| --- | --- |
| Freshbet | 10% up to £500 |
| Bettarget | €10 Free Bet |
| LeoVegas | €100 Free Bet |
| 10bet | 50% up to €50 |
| Betiton | €15 Free Bet |
| Betfred | 400% up to €30 |
| Mr. Play | 100% up to €100 |
| Everygame | 100% up to €150 |
| BritainBet | €10 Free Bet |
| Sportaza | 100% up to €100 |
Frequently Asked Questions
What is the best VIP betting site?
The best VIP betting platform guarantees impenetrable security levels and a worry-free betting experience for VIP bettors. It also rewards you with a fantastic range of VIP-only bonuses, higher withdrawals, faster payouts, and even delegates a dedicated account manager to you.
What is a high roller in gambling?
A high roller is a gambler or bettor who wagers large sums of money. In Las Vegas casinos, high-roller gamblers stake millions of dollars a year. On the other hand, high-roller online bettors wager more money than regular punters, meaning their potential sports betting winnings are much higher too.
What does a good VIP club offer?
A good VIP club will reward you with everything from higher cashback percentages to more free bets. Top high roller betting sites will also give you an account manager to assist you, as well as guarantee higher and faster withdrawals for VIP players.
Will I have access to VIP betting offers?
Yes, you will. However, you need to join the VIP club that offers them first. To do this, you will have to place a lot of bets and wager large amounts of money. Before you do that, though, go to the VIP program and read the terms and conditions to learn what you need to do to have access to all VIP betting offers.