Betpack

/

Best Football Betting Sites
Ad Disclosure:
Betpack is an affiliate website. We may earn commission if you register to a bookmaker via links on our platform. Learn
more information
and please gamble responsibly
Local License and Reputation
For us, this is one of the main factors we consider, as it easily differentiates the serious sites from the fraudulent ones. Our experience with reviewing football bookmakers has shown that sites with a local license hardly ever turn out to be fraudulent.

These local licenses are issued by government bodies whose sole aim is to scrutinize gambling companies to ensure they are fit to run. These bodies consider a couple of factors before vetting the firm and allowing them to operate. Once they fit the bill, they will be handed a local gambling license that authorizes their operations within specific locations; this further explains why it is impossible for us to recommend unlicensed gambling platforms.

More importantly, we also consider the site's reputation before giving our backing. We place a premium on longevity and how well the platform has tried to stay off bad publicity as well. A site whose reputation has been subject to negative reviews a number of times is not likely to be on our list of best football betting sites.
For the obvious fact that your personal information may have been saved on the platform, a site with poor security puts you at major risk. We always aim to check the security systems the site has in place to assure top-notch security for new and existing users alike.
Welcome Offers for Football
Welcome offers are like toppings that will ease your transition into a particular betting site.

With that in mind, it has become a tradition that we check if the site provides offers for football. We take more caution in checking out how competitive the offer is while ensuring the wagering requirements are friendly.

The best football betting websites usually offer a first deposit bonus for new users to take advantage of. While others take the path of offering free bets instead.
Frequent Football Betting Promotions
It is not enough that the site has attractive welcome offers like free bets for football. We also want to be sure that our recommended football betting sites have a culture of offering frequent football betting offers. The bonus offers could be promos ranging from free bets to specific football cup promotions. These promotions are incentives that keep the bettors going and ideally shouldn't be missing on a top football betting site.

As expected, a free bet offer is something both new and already existing customers always appreciate.
Wide Range of Football Betting Markets
It defeats the purpose of playing at a football bookie that falls short in betting markets. By standard, we always check how wide the coverage of football events is on the platform. Most importantly, we also look out for how much variety is expressed in the betting options offered at each football game.

The best football betting sites we recommend are always stacked with broad coverage of games and an average of over 200 betting markets per game. This goes in line with the industry standard and what is attainable with some of the best football betting sites around.
There are specific questions we ask while trying to figure out if a website is mobile-friendly. Some of these questions include: How does the graphics render with mobile devices? Is the speed at optimum with mobile devices? Is there a mobile app you can download?

The answers to the above questions help us rate whether users will find it enjoyable betting on the site with a mobile device.
For the most part, how much you can win on a football betting site is dependent on how attractive the offered odds are; this explains why we take our time to compare the football odds on different bookmakers and pick the ones with the best odds. These sites always end up giving you more in value, as your winning potentials tend to be higher.
Variety of Payment Methods
This may not be the first thing we consider when reviewing football betting websites but it is one quality we look out for regardless. The essence of having a variety of payment methods to choose from, on a bookmaker, cannot be underestimated. Most bookmakers allow entry of players from different countries. For some of these countries, there are payment options that are operational there.

If the payment options are limited, it becomes stressful for those players to process transactions on the site and this could place a dent in the player's betting experience. Thus, our ideal football betting site is one that comes packed with a range of payment options for a large crop of bettors to take advantage of.
How To Use Apps for Betting?
Now, let's take a closer look what you need to do and have in order to start using betting apps: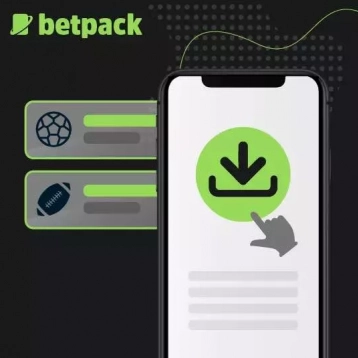 Step 1
Choose Your Bookie
There are a lot of bookmakers to choose from. You can use Betpack.com to analyze different football betting sites and then make an educated decision.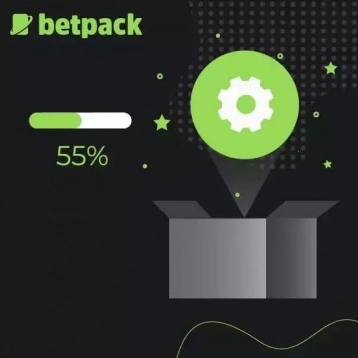 Step 2
Download & Install
Download the app from the best football betting site 2022 you've chosen; you can find it in the App section. The installation part is rather easy as most of the time the app starts installing automatically after downloading it.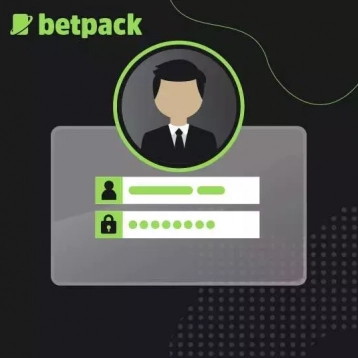 Step 3
Sign In
Now, when you have downloaded and installed the app, the next thing you need to do is to sign in. Use your username and password to sign in, and then you are ready to take full advantage of everything the app has to offer.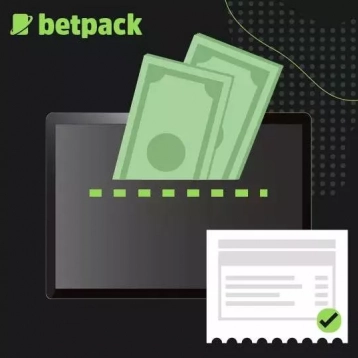 Step 4
Make A Deposit
If you don't have money in your betting account yet, the next step is to make a deposit. In the app, go to the cashier tab, click deposit, and then write down the money you want to transfer. Once you have done that, you can start putting some bets in with your new app.
Football betting: Pros & Cons
Pros
The amount of offered markets
Best bonuses and promotions
Played year-round
Chance to bet on lower leagues as well
Low volatility due to popularity
Cons
A well-known sport - sometimes hard to find value bets
A lot of
Frequently Asked Questions
What kind of bonuses does betting sites offer?
The widely popular welcome bonus many football betting sites tend to offer usually includes bonuses like free bets. The customers of the top football betting sites are also used to bonuses like cashback, accumulator bonus, birthday bonus, and VIP bonus.
Do I need a promo code to enjoy bonuses?
Different sportsbooks have their own ways of going about their business when it comes to different bonuses like regular free bets. With some of the football bookmakers, you will need bonus codes to get the bonuses but nowadays it is quite rare.
Can I cancel a bet?
Yes and no. Most sportsbooks today don't allow you to cancel your bets. This explains why it is very important to go over your bets before clicking the 'place bet' icon. Once the bet has been placed, in most cases there is no going back. The best situation is to use the cash-out option, especially when the games haven't yet kicked off. This is static for all kinds of bets including free bets. However, few betting sites also allow you to make edits to your bets.
What is the minimum bet amount?
Different football bookies have their unique limits to how low you can go with the amount you bet. It is always advisable to go through the FAQ section of that website to find the minimum bet amount allowed on that bookie. For some bookies that offer free bets, especially to new users, there is a specific amount you are required to bet to unlock it.