Matched Bet Calculator
Surebet Calculator
Accumulator Calculator
Asian Handicap Calculator
Odds Calculator
Dutching Calculator
Hedge Bet Calculator
Lay Bet Calculator
Free Bet Calculator
Kelly Criterion Calculator
Yankee Calculator
Lucky 15 Calculator
Lucky 31 Calculator
Patent Calculator
Heinz Calculator
Canadian Calculator
50/1 odds Calculator
How to Use Betpack's Accumulator Calculator
Betpack.com presents a simple accumulator bet calculator to anyone looking to make the most of Acca bets at online bookmakers. With a simple interface, our calculator allows you to input bet details and then shows the possible winnings or losses. You are now about to learn how to use it to make more money when wagering on horse race matches, football and other sports. Let's talk about the steps you are required to follow.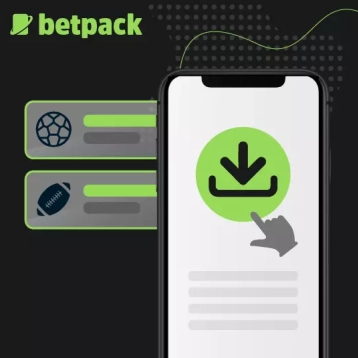 Step 1
Open the Calculator and Choose Your Total Stake and Bet Type
As a punter, you need to decide how much your stake total should be. This will of course depend on the amount of money you are willing to risk when placing an accumulator bet. The higher your stake, the bigger your profit, if you get lucky.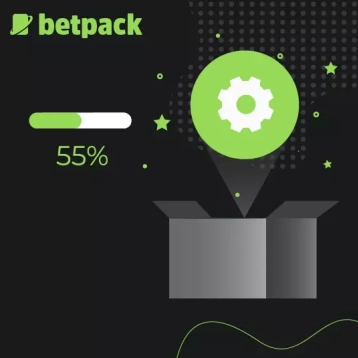 Step 2
Choose the Number of Selections
Accumulators in sports betting usually contain a minimum of 4 and a maximum of 20 selections. These will determine the number of single bets you need to place using our free bet calculator. Remember that a greater number of selections translates to more risks and potentially huge wins.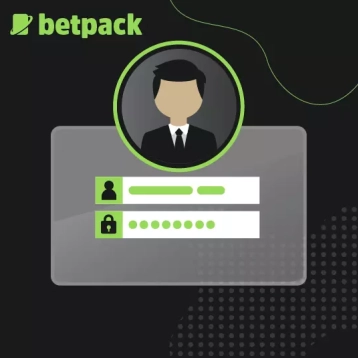 Step 3
Enter the Odds for Each Selection
Now, you need to provide the calculator with the correct odds for individual selections. If you are doing this to gamble for real money, visit your chosen bookmaker site and find the odds. You'll need to enter them according to the number of selections you've previously selected.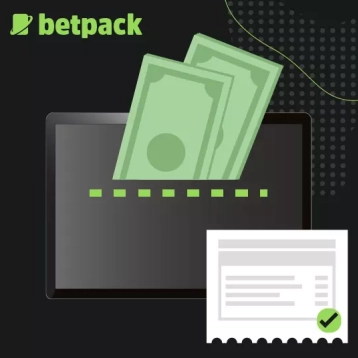 Step 4
Select the Possible Outcome and See Your Results
Here, you can choose from several options such as winner, lost, push/void and dead heat depending on what you think the outcome might be. Once you've provided these details, the accumulator bet calculator will display your potential profit or loss. You can then decide to use this information to your advantage at your bookmaker so you can wager while knowing how much you are likely to win.
Benefits of Using Accumulator Odds Calculator
Accumulators will come in handy if you want to make more profits with a small stake. With our accumulator bets calculator, you are only required to enter a few details to calculate the possible massive wins in a matter of seconds. You'd otherwise waste a lot of your precious time doing manual calculations. The calculator also helps you know how much you might win based on the type of bet or your total stake. Thus, you can adjust your total stake according to your bankroll.
Football Accumulator Calculator
Horse Racing Accumulator Calculator
Football is one of the most popular sports and also a great choice for those looking to place accumulator bets. With simple moneyline bets, you'll definitely not win as much as someone who bets with accumulators. The good news is you can use a free accumulator bet calculator to place multiple bets on football games and benefit from boosted winnings. To use it, you need to enter bet details, the number of selections, the odds and the likely outcomes.

Fans of horse race betting can also take advantage of accumulator betting calculators to enjoy increased profits from a small wager. One noteworthy thing about horse racing betting is that a dead heat can occur. This is an unlikely event where two or more runners tie during a race. If this happens, it can lead to a situation where there's more than one winner, affecting the outcomes for accumulator bets. 

It's also crucial to keep in mind that each-way bets are popular with horse races. Here, you place two bets: one bet for the runner to win and another for the runner to place in any of the available positions. We should also mention that Rule 4 applies when placing accumulator bets on horse races. This means deductions are made on horse racing bets when runners withdraw from a race (non-runners). With that said, you have to take into account the number of runners in a dead heat, Rule 4 deductions and the number of places being provided by the bookmaker besides the total stake, outcomes and odds.
Frequently Asked Questions
What is an Online Accumulator Calculator?
An accumulator calculator is an online tool that makes it much easier for sports bettors to calculate their profits when placing accumulator or Acca bets. Accumulator bets refer to wagers where the player has the freedom to bet on four or more selections as a single wager for a potentially enormous payout.
Which Sports are the Best for Accumulator Bets?
While it's possible to use accumulators in several sports, these bets work best with football and horse racing. Even though football accumulators are more popular than horse racing Acca bets, you are most likely to get better odds with horse racing accumulator bets.
How Many Winners are Needed to Win an Accumulator Bet?
All selections must win to get a profit when placing accumulator bets. In other words, you stand to lose all of your winnings if one bet loses. Note that some bookmakers offer Acca insurance, meaning that you'll get your stake back as a free bet or cash if one of your selections does not win.