Betting Apps
All pro punters have two things in common - they have analytical brains that make decisions in split seconds and use top-tier betting apps. We know you have the first, but we can help with the second. Learn how to pack your mobile device with the best betting apps bookmakers offer right now.
Ad Disclosure: Betpack is an affiliate website. We may earn comission if you register to a bookmaker via links on our platform. Learn more information and please gamble responsibly.

Welcome offer
100% up to €150
1
Analyse the latest app trends in the industry
Before we review an app, we see how it compares to other betting apps in the market. We do this because sports betting app trends change all the time, and we want our readers to use apps that are up-to-date with cutting-edge developments.
2
Shortlist apps that get positive feedback
We also listen to what fellow punters say before we examine a betting app. If we hear that betting aficionados are enthusiastic about a new mobile app on the App Store, for instance, we check it out immediately. We do this because we don't want you to miss out on anything worth downloading.
3
Download and install the best apps
Now we analyse all of the apps that we shortlisted. To do this, we download and install an app, and check how long it takes us to do that on both iOS and Android. If an online betting app downloads or installs slowly, we disregard it.
It's deposit time! We want all apps to make the depositing process easy for us. That means a mobile app must offer various payment methods and allow us to complete the deposit process instantly.
5
Place bets and check out markets
Later on, we place our bets. When we do this, we analyse the range of betting markets and the odds we can get. Getting as many wagering options as possible takes priority. Furthermore, we look favourably to apps that give us competitive odds.
6
Cash out through the app
With betting markets tested, we proceed to the last step of our assessment - cashing out. We want to withdraw our winnings using the app, and we want to do that instantly. Apps with fast payouts get top marks.
We now wrap up our betting app test. The last thing we do is review the apps that have reached the finish line and give our stamp of approval to the best of them.
Android vs iPhone Betting Apps
There are two types of mobile betting apps that punters can download and install - iOS and Android apps. However, most of the time, they are two versions of the same betting app. 
In other words, you get more or less the same experience. The only difference is the device you use to access the app. That said, Android and iOS betting apps do come with unique features. Let's compare them and see which is the right one for you.
Android Betting Apps
You can't download betting apps from Google Play. Instead, you have to download them directly from the bookmaker
Android wagering apps are not compatible only with iOS devices
Android apps come with tons of betting options and offers
They are usually more customisable than iPhone apps
iPhone Betting Apps
You can download iPhone wagering apps from the App Store
iOS betting apps are not compatible with Android devices
iPhone wagering apps boast a lot of betting propositions and bonuses, too
iPhone apps may not be as customisable as Android ones, but they still offer a lot of options for app modifications
Pros & Cons of Mobile Betting Apps
Most punters place bets using mobile apps these days, and they do this for a reason. Betting apps offer greater functionality, a streamlined wagering experience and allow you to place bets from wherever you are.
The point is, you have to try very hard to find mobile app disadvantages, and even when you do, you will dig up only a couple of drawbacks. But let's cut a long story short, and let's look at the pros and cons.
Pros
Convenient and easy to use
Place bets on the go
Almost everyone has a mobile device - not everyone has a desktop computer
Deposits and withdrawals are more straightforward
Mobile-app specific bonuses
Customer support is easier to reach
Cons
May not get the full functionality of the desktop site with some apps
The small screen may not be ideal for some punters
How to install a betting app on your phone?
How to install a betting app on your phone?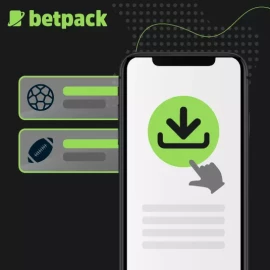 Step 1
Download the betting app
The easiest way to download an app is to go to the bookmaker's site using your mobile device. When you get there, find the App section and click on it. Next, click on the Download App button.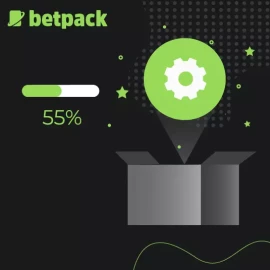 Step 2
Install the app
Now you need to install the app. However, you might have very little to do. Most mobile devices install betting mobile app automatically, so you will only have to wait until the installation is over.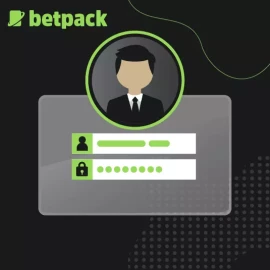 Step 3
Sign in
The app is now on your device. The next thing to do is to sign in using your betting account username and password. As soon as you do that, the betting app will recognise you, and you will be able to make full use of its perks.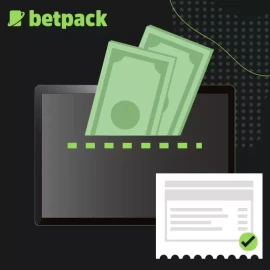 Step 4
Deposit and start betting on the go
The last thing to do is deposit some money into your betting account if you haven't done that already. To do this, go to the Cashier tab in your app, click on Deposit and enter the amount you want to transfer. Once you do that, you can start placing bets via the app carefree.
Modern features of new betting apps
Not long ago, you could judge whether an app is good or not by looking at its live betting offers. If the app or mobile site had a live betting section, that meant it was a decent choice. If it didn't, you were advised to avoid it.
However, that's no longer the case. These days new betting apps have so many modern features that you have to dig a lot deeper to separate the wheat from the chaff. Let's look at some of the exciting new features that the best mobile betting solutions boast.
Live Streaming
Live streaming is a great feature to have. It allows you to watch sporting events as they happen on your mobile device. But how does it work, and which application has it? Read on to find out.
When you watch sports events on TV, you pay some fee to your operator. That's not the case when you watch these events on your mobile betting app. The live streaming feature in most betting apps is free. You only need to have a betting account balance of £0.01 or higher to watch these events most of the time.
That means that as long as you have a positive account balance, and most punters do, by the way, you can watch the best football and horse racing events for free. The same goes for tennis, basketball, cricket, boxing, and all other events bookmakers in our review ratings stream via their apps.
And now, for the other part of that question - which apps have a live streaming feature? Well, that's the tricky part. As a rule of thumb, the best betting app solutions have some type of live streaming service.
Of course, they cannot stream all sports events due to broadcasting rights, but most have a decent portfolio of leagues and competitions. Therefore, if you want to watch the games you bet on as they happen, we suggest you go with apps that rank high on our list.
Early Cash Out Options
The early cash-out feature lets you withdraw your winnings from your bet slip before all selections have produced an outcome. It allows you to eliminate the risk of losing if some of your games let you down. In other words, you get your money, and you don't worry about the outcomes of your selections.
Now, of course, you can cash out from a desktop computer too. However, it is much more convenient to do that from a mobile app. That's because the cash out amount decreases as the outcomes of your selections become less favourable. So, it's easy to see how you might miss out on quite a lot of money while waiting for your desktop computer to start up.
In contrast, cashing out via sports betting app is super-easy and allows you to trigger cash-out options at the right moment.
Bet Builder
Do you want to customise your bets? Then the bet builder feature will do wonders for you. You can think of a wager with the bet builder option and ask the betting app for odds.
For instance, let's say that you are a football betting enthusiast and you want to place a bet on Manchester United triumphing with a two-goal winning margin and their opponents, Arsenal, getting Over 2.5 yellow cards in the game. However, when you open the betting app, you see that the bookmaker doesn't have this football betting market in its offering.
So, you go to the bet builder feature. In it, you enter your custom football bet, and the mobile app gives you odds for it. And presto! You have your wager all ready, odds and everything. You can now bet on exactly the outcome you had in mind. How great is that?
Top 10 Betting Apps
| Rank | Name | Bonus | Launch Date |
| --- | --- | --- | --- |
| 1. | Betsson | 100% up to €100 | 1963 |
| 2. | LeoVegas | €100 Free Bet | 2013 |
| 3. | Vbet | €100 Free Bet | 2008 |
| 4. | 10Bet | 50% up to €50 | 2003 |
| 5. | LVbet | 100% up to €100 | 2016 |
| 6. | QuinnBet | €25 Free Bet | 2017 |
| 7. | mr.play | 100% up to €100 | 2019 |
| 8. | Rizk | 100% up to €100 | 2016 |
| 9. | Betwinner | 100% up to €130 | 2018 |
| 10. | Sportsbet | 10% Cashback | 2016 |
Rank
1.
Name
Betsson
Bonus
100% up to €100
Launch Date
1963
Rank
2.
Name
LeoVegas
Bonus
€100 Free Bet
Launch Date
2013
Rank
3.
Name
Vbet
Bonus
€100 Free Bet
Launch Date
2008
Rank
4.
Name
10Bet
Bonus
50% up to €50
Launch Date
2003
Rank
5.
Name
LVbet
Bonus
100% up to €100
Launch Date
2016
Rank
6.
Name
QuinnBet
Bonus
€25 Free Bet
Launch Date
2017
Rank
7.
Name
mr.play
Bonus
100% up to €100
Launch Date
2019
Rank
8.
Name
Rizk
Bonus
100% up to €100
Launch Date
2016
Rank
9.
Name
Betwinner
Bonus
100% up to €130
Launch Date
2018
Rank
10.
Name
Sportsbet
Bonus
10% Cashback
Launch Date
2016
Top Betting Apps by Category
| Best iOS App: | LeoVegas |
| --- | --- |
| Best Android App: | Vbet |
| Best Mobile Bonus | Betwinner |
| Best Design App: | LVBet |
| Best Mobile Banking: | 10Bet |
| Best Mobile Customer Support: | mr.play |
Best iOS App:
Best Android App:
LeoVegas
Vbet
Best iOS App:
Best Mobile Bonus
LeoVegas
Betwinner
Best iOS App:
Best Design App:
LeoVegas
LVBet
Best iOS App:
Best Mobile Banking:
LeoVegas
10Bet
Best iOS App:
Best Mobile Customer Support:
LeoVegas
mr.play
Conclusion
Betting apps don't need a special introduction. They come with lots of perks that desktop betting sites often cannot offer, and it's easy to see why punters choose them. With a mobile app, you can place your bets on the go, can deposit and withdraw instantly, and can even get a free bet or two from time to time.
Whether it is horse racing, football betting, or cricket wagering, betting mobile apps are a real treat to have on your mobile device. That is especially true about the high-quality ones that are brimming with features.
Coincidentally, that's exactly the type of apps we list and review here at Betpack. All of the apps you can find on our site have been expert-vetted and have undergone a battery of tests. They are the best of the best in the true sense of those words.
So, why are you still waiting and reading this? Choose your sports betting app now and start wagering like a real pro. Pack your mobile with some top-quality wagering solutions and start winning big. Let's get this show on the road!
Frequently Asked Questions
What is the best betting app?
The best betting app loads quickly, is neatly organised and is easy to use. It also has tons of sports and betting markets and sports wagering bonuses. Lastly, a top betting app lets you contact customer support instantly and makes deposits and withdrawals a breeze.
What is the best betting app in the UK?
The best UK betting app would be licensed and regulated by the UK Gambling Commission. Top-tier betting apps in the UK also got other things going for them. They are super-easy to use, boast a myriad of betting options and have lucrative bonuses and promos.
Which is the best betting app for football?
The best football betting app will let you bet on tons of football leagues and tournaments, including the most obscure ones. It will also allow you to choose from hundreds of football betting markets and pregame and live wagering propositions. Lastly, the best football betting app will boast enticing free bets, accumulator promos, and other football-related offers.
Are betting apps legal?
Apps that come from reputable bookmakers are almost always legal options. However, to be sure whether a betting app is legal, open it and see if it has a gaming license. For instance, the best betting mobile apps UK players can use all have a valid license from the UK Gambling Commission.