Betpack

/

Championship Betting Sites
Ad Disclosure:
Betpack is an affiliate website. We may earn commission if you register to a bookmaker via links on our platform. Learn
more information
and please gamble responsibly
One of the first things we look at when assessing Championship betting sites is licences and security.

It is very important to make sure the site you're registering with is legal and secure. Every Championship betting site featured in our list has excellent security measures and is 100% legal.

If a sports betting site has had any sort of security issues in the past, we suggest steering clear. It simply isn't worth it, even if they're offering a £1000 free bet stake.
Welcome offers are a massive part of what makes a good online betting site a great one. Sportsbook bonus offers are what get you through the door, they're exciting and in some cases can almost be free money!

This is why we take our time to check each and every welcome bonus, to ensure that you guys are getting the best deals. It's very crucial to read the fine print. Advertisements can be very misleading. In some cases, it may look like free cash when in reality, it's free bets with a 5X play-through requirement!

The most common type of welcome bonus is the deposit bonus. After depositing a certain amount of cash and having a qualifying bet settlement, you will receive free bets in your account. Make sure it's a qualifying bet as many have minimum odds requirements.

We always recommend registering for multiple betting sites to earn as many free bet stakes as possible. After all, what's better than a free bet? Two free bets!
If welcome offers are what get you through the door, then promotions and free bets are what keep you inside. Free bets are brilliant and they give you so much freedom. If the bet loses, it simply doesn't matter. It was free!

This is why having a decent rewards program is a very important aspect of any betting site. The best betting sites will offer you a free bet almost every week! This is enough to keep any bettor pleased.

When it comes to EFL Championship betting sites, you'll likely see free bets credited after certain weekly spends. We recommend using these free bets on accumulator bets, as they offer the best return on small stakes in Championship betting odds. And you don't need to worry about potential minimum odds... As we said with welcome offers, make sure you read the fine print as a lot of the Championship free bets have minimum odds requirements of around 1/2. You don't want to get caught out!

Some betting sites also offer loyalty programs/VIP incentive schemes where you are rewarded with free bets, boosted odds or even cash after a qualifying bet settlement.
Betting is about winning money and having fun. You can't do that without odds! When choosing our favourite Championship betting sites, the odds are one of the most important things.

EFL Championship odds are produced by massive databases, based on stats. But some betting sites offer different odds than others. This is why we suggest signing up to at least two or three EFL Championship betting sites. Not only will you have your pick of the odds, but you'll also be able to claim all of those juicy sportsbook bonus codes.
Most Championship betting sites offer punters a great selection of deposit methods. We all have that payment method that we prefer for whatever reason, and not all online betting sites offer the same range.

It is definitely worth checking what payment methods are available at a betting site before committing.
Most EFL Championship betting sites offer a selection of the following deposit methods. These are Paypal
, Skrill, Bank Transfer, Apple Pay, Google Pay, Debit Card Payment.

Something to note, most online betting sites have a minimum deposit figure. It's usually around £5-10.
Features may be at the bottom of this list, but this doesn't take anything away from their importance. A good EFL Championship betting site will have plenty of features to enhance your betting experience. Let's go through some of the features to look out for when deciding which betting site to use.

Bet Builder: The bet builder has massively grown in popularity in recent years with many EFL Championship betting tips featuring them. For us at BetPack, we think they are a key element of any betting site. They give the bettor freedom to create their own odds and make full predictions.

Cash Out: The ability to cash out bets can be useful for taking an early profit or avoiding a complete loss. Most competent Championship betting sites will offer cash outs before the event has taken place and while the event is taking place.

Live Streaming: Live streaming is a very underrated feature. We can't list the number of times we have been browsing the in-play bets and we see that the site is live streaming the event too. It's like bread and butter, a perfect combination.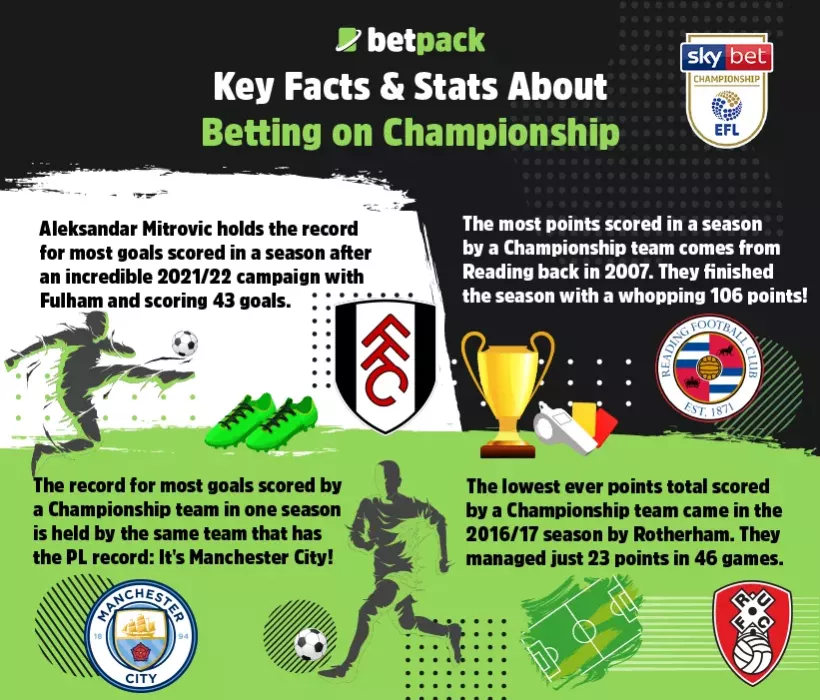 Best Championship Bookmakers by Betting Markets
Category
Bookmaker

Best for Outright Bets

BetTarget

Best for Goals Markets

Freshbet

Best for 1x2 Markets

BetMorph

Best for Goalscorer Markets

24casinobet

Best for Draw No Bet Markets

LeoVegas
The Most Trusted Championship Bookmakers by Betpack
Rank
Bookmaker

#1

FreshBet

#2

BetMorph

#3

LeoVegas

#4

10bet

#5

Richy Reels
Dos and Don'ts of Betting on Championship
Dos
Do plenty of research on the Championship betting markets you're wagering on before placing your first bet. Some are very difficult to be profitable in.
Set a deposit limit! No matter how much control you think you have, you should always have a deposit limit. This will ensure that you never slip up and waste loads of money.
Maintain a strong betting strategy from your first bet. This will help you to be more consistent when betting on the Championship.
Research the teams! Check their form, injury list and history in the fixture. This will help you make informed betting decisions.
Register to more than one betting site! Not only will you be able to claim multiple welcome bonuses, but you'll also be able to shop around for the best Championship betting odds. You'll find that certain sites offer better odds than others in certain categories.
Don'ts
Don't chase losses! Championship football betting can be very difficult. Patience is a virtue. Maintain your strategy! If the fun stops, stop.
Don't bet more than you can afford to lose. Betting is supposed to be fun, not a job. It's something you do with spare cash that you can afford to lose, not money that you need to live off. This is extremely important.
Don't bet blind! Make sure every bet you place has plenty of thought and research behind it. There is a range of betting markets in the Championship and it's easy to get swept up!
Don't be biased! If you're a fan of a Championship club or have any affiliation with one, don't be blinded by loyalty. It is okay to bet against your favourite team! Bet using logic, not emotion! Remember, a Championship football match is hard enough to predict without emotion clouding your judgement!
Don't place too many wagers, stick to one or two per week to start. There are plenty of high-value bets you can make, don't get caught in the quantity-over-quality trap!
Best Tips for Championship Betting for the 2022-2023 Season
Come up with at least 5 bet types for Championship betting for particular teams. Stuff like Sevilla Under 2.5 Goals, etc. You can check our bookmakers at Betpack to find value. It should be a betting tip for the whole season, not one game.
In this section, we will take you through some foolproof bet types and Championship odds that have high chances of winning. These are things you can base your picks around if you're struggling to navigate the betting market. We recommend using one of these for your first bet.


Tip
Explanation

Over 2.5 goals total in any Hull City game

Hull City have been involved in 64 goals this season in 21 games. Averaging a little over 3 goals per game in their matches. This makes over 2.5 goals in their matches a relatively safe bet, depending on the opponent there could be more than 4 or even 5!

Burnley double chance

Our second Burnley based pick for good reason. They're currently the league leaders which makes them easier to predict, (this is something else to keep in mind when you place bets).Double chance betting covers two results. So if you're sat on the fence, it's a great option. The Championship betting odds are slightly lower but it's great for pulling easy wins. With Burnley, we'd suggest win/draw as 19 out of 21 of their games have ended in this result.

Correct Score: 1-0 to the home team on any match

This applies to both Championship bettors and Premier League bettors. The most common result in the EFL Championship is a 1-0 home victory. More than 18% of games end with this scoreline in the English football league Championship and more than 16% do in the PL This makes it a very safe bet as you're statistically gonna win every 1 in 5! Why not throw one of your free bet stakes on a 1-0?

Norwich City to be promoted

If Norwich City are competing in the Championship, they are likely to be promoted. They are known in football betting terms as a 'Yo-yo Club' this is because they are constantly getting promoted and relegated. They never stay in the same league too long. The Canaries have been promoted in each of their last two Championship seasons which came in 2018/19 and 2020/21. Why not use them as your first outright bet?

Both teams to score in any match

As we've mentioned, the Championship is a very volatile league. There is some sort of drama in almost every game and most games see plenty of goals. 2-1 is the second most common result! We recommend building an accumulator of both teams to score bets to produce the highest possible odds. We have seen some fantastic wins from this method.
Championship Underdogs to Bet On in the 2022-2023 Season
Underdog bets are one of the most fun bet types, especially in the Championship. They're great for throwing free bets on or just a few spare quid when you have that feeling. Everyone loves an underdog story. We have taken a deep dive into some Championship odds and found three underdog picks for you to take a look at.
Blackburn Rovers to be the Championship winner, 40/1
Chuba Akpom to win the Golden Boot, 33/1
Hull City to finish in the playoffs places (top 6), 40/1
Blackburn Rovers were once a stalwart of the English top flight and are one of just 7 teams to have won the prestigious PL trophy. They were relegated from the league back in 2012 and have even spent some time in League One, but this season they look like they're back. They are currently just 5 points off league leaders Burnley and could pose a real threat to their title hopes...

The failed Arsenal wonderkid Chuba Akpom has had a very interesting career. In the 2022/23 season, he finds himself playing in Teeside at Middlesbrough. His side picked up some form before the World Cup, going unbeaten in the month of November. Akpom is the second top scorer with 8 goals this season. If Middlesbrough continue their form, there's no reason Akpom couldn't finally fulfil his potential. So when you next get free bets credited, throw one on Akpom at 33/1.

Hull City, like Blackburn, have found themselves in a hiatus from the top-flight. Their fans are fed up, but could their fortunes change this season? They're currently 20th, making this a massive long shot but who knows? If Luton Town can make the playoffs, anyone can. This is another that could be worth throwing a free bet on.

How to use free bets on the Championship?
Free bets are very common from Championship betting sites. As we previously mentioned, they act as incentives to keep bettors playing.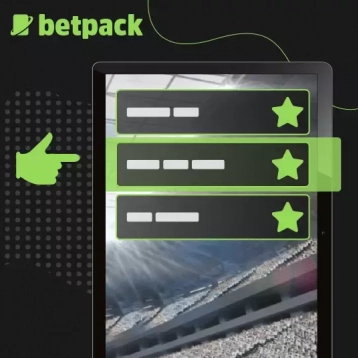 Step 1
Place a Qualifying Bet
Free bets are usually earned from a qualifying bet during a promotion or a minimum deposit when you first open an account.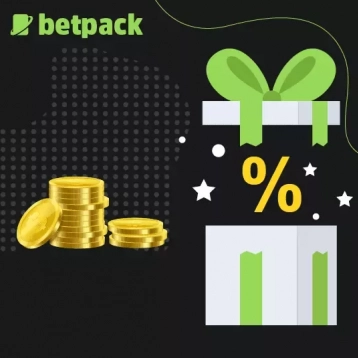 Step 2
Receive Free Bet Credits
The first thing you need to check is the T&Cs of your free bet credits. Some free bets have bet types excluded and min odds requirements.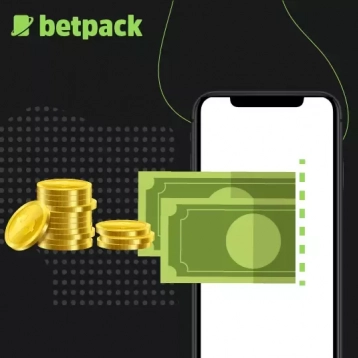 Step 3
Use Free Bet Credits 
Free bet stakes are not paid out, only the winnings are. So, you'll have to bet on something with decently high odds to make it worthwhile. We recommend sticking to the 4-10/1 odds range.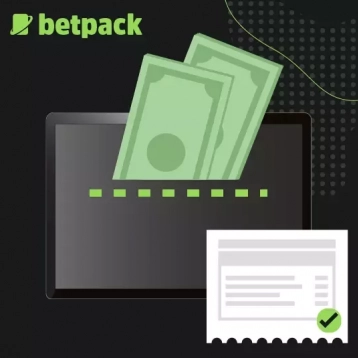 Step 4
Enjoy Your Free Winnings
It's time to use your bet credits stake and try to win some money! 
Frequently Asked Questions
What to Look For in a Betting Site for Championship?
There are loads of things to look for but the most important in our eyes are plenty of free bets with low min odds requirements, a reliable help team for UK customers, competitive betting odds and a decent betting app with plenty of features, such as live streaming.
Is Betting on Championship Online Legal?
Yes! It is legal to place bets on the EFL Championship.
Can I Join Multiple Betting Sites for the Championship?
Yes! We recommend joining multiple to rake in as many free bets as possible.
What are the Most Popular Bet Types for Championship Betting?
The most popular betting markets are outright, accumulator and single money line bets. These can all be found on any decent betting app.
Is There Live Betting on the Championship?
Yes! You can bet live on the Championship from anywhere! Just download a betting app that supports it and you're good to go.