Virtual Betting Sites
One of the best ways to have fun and wager for real money nowadays is to join virtual betting sites. Sports betting fans no longer need to wait for long hours or days to wager on real-world sporting events when there are plenty of exciting virtual sports betting options. This new form of betting has opened up new opportunities for both sports bettors and online sportsbook operators.
Ad Disclosure: Betpack is an affiliate website. We may earn comission if you register to a bookmaker via links on our platform. Learn more information and please gamble responsibly.
1
Virtual Betting Site Background Check
The first step is to make sure that the selected virtual betting is reputable, safe and fair. Here, we confirm that the betting site has a gaming license, secure payment methods, generous bonuses with reasonable T&Cs, attractive odds, customer support and numerous virtual sport betting markets.
2
Deposit and Try a Bonus
The best way to know the truth about what a virtual sports betting site has to offer is to try it out. To do this, we register for an account, make a deposit using the available payment options and claim virtual betting bonuses such as free bets.
If everything looks fine so far, we then proceed to the virtual sports section and try the sportsbook market options. We try as much as possible to bet on the most popular betting markets and cash out the winnings. This way, we can tell if what the sportsbooks are marketing is what you will get.
4
Give the Virtual Betting Site a Score
The last step is to rate the bookmakers based on our experience. Then we leave it to you to choose the bookmaker you think is offering what you want. Since we've already tested them for quality and fairness, we believe that you will have the best gaming experience.
Types of Virtual Sports Betting – Which Sports Can You Wager on?
One of the reasons why many players are attracted to sport bookmakers with virtual betting options is numerous betting markets and games. Once you join any of our recommended virtual sports betting sites, chances are you'll find a market or virtual games that suit your taste. The following are the most popular games you can wager on at sportsbooks that offer virtual betting.
Virtual Football Betting
Football is arguably the largest sports betting market, so it's no surprise that virtual football betting is taking the online betting world by storm. Virtual football combines the newest 3D visualisation technology that makes you feel like someone watching a real-life football match. You can make most of the same bets you place on real football games in virtual football betting.
Virtual Horse Racing Betting
Betting on horse races is one of the oldest forms of betting. Virtual betting sports betting sites are now offering virtual horse racing betting as an alternative to betting on horse races at racetracks. In virtual horse racing, the races are uniquely generated every few minutes. You can even watch the simulation of the race and place the usual horse racing bets with fantastic odds.
Greyhound Racing – Virtual Dog Racing Betting
If you wish to bet on greyhound racing, you don't have to wait for the real thing. Top virtual sports betting sites will allow you to bet on greyhound races in a simulated environment without having to visit a greyhound racing stadium in person.
Virtual Motor Racing Betting
Motor racing betting is another popular type of betting in online sportsbooks. Many bookmakers are now offering virtual motor racing betting in addition to real motor racing wagering. Virtual racing betting generally offers the usual odds you would expect to find from real-world sports betting. But there is a good chance that you'll get better odds depending on the type of race. Besides offering attractive odds, the best bookmakers make the experience of watching simulated motorsports worthwhile by incorporating engine sounds and commentary.
Virtual football, horse racing, dog races and motor racing are not the only betting options you have at our virtual betting bookmakers. You can also wager on other games, including virtual tennis, cycling, table tennis, basketball, archery and badminton, among others.
Bet Types on Virtual Sports Betting
Now, you have plenty of options when it comes to real money bets in virtual sports betting. The following are the most common types of bets you can place on virtual sports.
Winner Bet – A winner bet or moneyline sports bet is the most common type of bet in any sports event, including virtual football, motor racing, dog racing, horse racing and tennis. It's all about betting on the winner of a sporting event, race or contest.
Total Goals/Points Scores – In games like virtual football and tennis, you can wager on the total number of goals at the end of the match.
Over/Under Bets – These bets let you predict whether the final score will be higher or lower than a number set by the bookmaker.
Forecast Bet – This bet allows you to bet on the two dogs or horses you think will come in first when betting on virtual greyhound racing or horse racing.
Tricast Bet – With a tricast bet, you are wagering on the first three dogs or horses to finish the race.
How to Bet on Virtual Betting Sites
Whether you've wagered on sports before or not, betting on virtual sports should be easy. If you are already an experienced sports bettor, betting on virtual sports won't be a challenge because the bets a quite similar to regular sports bets. But before you starting placing bets on virtual sports, you first need to sign up for an account and deposit. You can do so using the desktop website, mobile site or mobile app. Thus, you are ready to go if you have a computer, tablet or smartphone. Here are the steps you need to follow: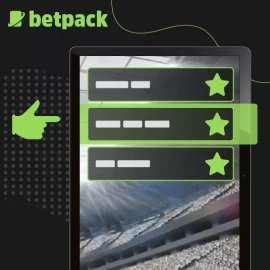 Step 1
Choose a Virtual Sports Betting Site
We have listed the top virtual sports betting websites with the best offering on this page. All you have to do is pick the one that appeals to your taste. You can choose the best by comparing the odds and the available virtual sports betting markets.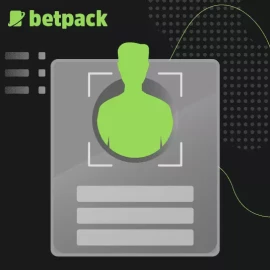 Step 2
Register for an Account
Find the registration page to sign up for an online betting account. There, you'll be required to type in crucial details such as your name, email address, physical address, phone number and login details. You also need to set up your payment method.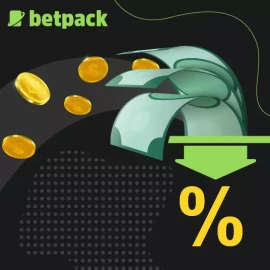 Step 3
Deposit and Grab a Bonus
Log in to your online sports betting account and make a qualifying deposit to grab your bonus. The best bookmakers with virtual betting options will reward you with a signup offer, free bets and regular promotions if you keep coming back.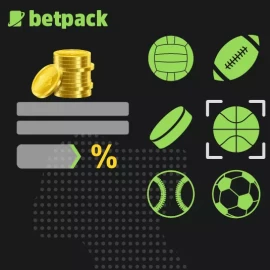 Step 4
Place Virtual Sports Bets
Once you deposit and get your free bet credits, go to the virtual sports page. Choose from the available virtual sports betting markets, select your preferred sport, set your stake and fill in the bet slip. There you go! Remember to have fun and enjoy your winnings.
Pros & Cons of Virtual Betting
Virtual sports betting has significant benefits that are worth noting. And like any other form of betting, virtual betting has some downsides that bettors should keep in mind. We've listed the pros and cons of wagering on virtual sports below.
Pros
You can wager at any given moment because virtual sports take place 24/7
There are several virtual sports markets for players to wager on.
Bettors don't need to know anything about the history of the competing teams or players to bet on virtual sports.
Cons
Since reaserching is not necessary, your fate is in the hands of the bookmaker.
There are no big competitions or leagues in virtual sports betting, so it's hard for bettors to know how good a team or player is.
Best Virtual Bookmakers by Category
| Feature | Name |
| --- | --- |
| Best Virtual Bookmaker | 10bet |
| Best New Bookmaker | LeoVegas |
| Best Crypto Bookmaker | Sportaza |
| Best Mobile Bookmaker | BritainBet |
| Best Virtual Odds | Rizk |
| Best Diversity | Xplaybet |
Feature
Best Virtual Bookmaker
Name
10bet
Feature
Best New Bookmaker
Name
LeoVegas
Feature
Best Crypto Bookmaker
Name
Sportaza
Feature
Best Mobile Bookmaker
Name
BritainBet
Feature
Best Virtual Odds
Name
Rizk
Feature
Best Diversity
Name
Xplaybet
Top 10 Virtual Betting Bookmakers
| Rank | Bookmaker | Bonus | Betting Software |
| --- | --- | --- | --- |
| 1. | 10bet | 50% up to €50 | DraftKings |
| 2. | Betsson | 100% up to €100 | In-house |
| 3. | Sportsbet | 10% Cashback | Betradar |
| 4. | LeoVegas | €100 Free Bet | Kambi |
| 5. | Rizk | 100% up to €100 | GIG |
| 6. | Sportaza | 100% up to €100 | Altenar |
| 7. | Xplaybet | 100% up to €100 | - |
| 8. | Betwinner | 100% up to €130 | 1xbet |
| 9. | LVBet | 100% up to €100 | Betradar |
| 10. | Vbet | €100 Free Bet | Betconstruct |
Rank
1.
Bookmaker
10bet
Bonus
50% up to €50
Betting Software
DraftKings
Rank
2.
Bookmaker
Betsson
Bonus
100% up to €100
Betting Software
In-house
Rank
3.
Bookmaker
Sportsbet
Bonus
10% Cashback
Betting Software
Betradar
Rank
4.
Bookmaker
LeoVegas
Bonus
€100 Free Bet
Betting Software
Kambi
Rank
5.
Bookmaker
Rizk
Bonus
100% up to €100
Betting Software
GIG
Rank
6.
Bookmaker
Sportaza
Bonus
100% up to €100
Betting Software
Altenar
Rank
7.
Bookmaker
Xplaybet
Bonus
100% up to €100
Betting Software
-
Rank
8.
Bookmaker
Betwinner
Bonus
100% up to €130
Betting Software
1xbet
Rank
9.
Bookmaker
LVBet
Bonus
100% up to €100
Betting Software
Betradar
Rank
10.
Bookmaker
Vbet
Bonus
€100 Free Bet
Betting Software
Betconstruct
Virtual Betting vs Traditional Betting 
If you are used to traditional sports betting, you might be wondering why you should try virtual sports betting. The choice is yours to make, but what would make you want to choose virtual betting over traditional betting and vice versa? We have compared both types of sports betting to give you a clear understanding of what to expect from each one of them.
Virtual Sports Betting
Virtual sports betting involves wagering on computer-simulated video games or sporting events.
Wagering on virtual sports is much quicker than wagering on traditional sports.
Virtual Sports can make you feel like you're betting on the real thing, but it is not the same
There's no need to research because the teams and individual players are randomly generated.
Traditional Sports Betting
Traditional betting is all about betting on real-world sports events involving actual teams and human players.
Betting on real-life sporting events takes more time because bettors have to wait for games and sports events.
The excitement of betting on real teams and players is generally much better than betting on sports in a simulated environment.
To succeed in traditional sports betting, you need to research the playing teams and players to know their previous performances.
Strategy Tips for Real Money Virtual Betting
Understanding the basics of virtual sports betting is not enough if you want to succeed as a punter. You need to bet strategically and make the most of promotions. First of all, you need to analyse and compare the odds. Although the outcomes are entirely based on RNG software, you can increase your chances of winning huge prizes by choosing virtual betting sites with the best odds.
Another important tip is to take advantage of free bets. The best bookmakers have welcome bonuses for their new customers. They also reward their existing customers with regular promotions. In the case of virtual sports, chances are you will receive free bets to use on your favourite virtual sports. For example, you may have a free bet worth €10 if you bet €20 on virtual sports.
As you claim your free bet and other offers, don't forget to read the bonus T&Cs. This is necessary to learn more about the acceptable payment method or payment restrictions, country restrictions, promo code requirements, wagering requirements, min deposit, minimum stake and time limits.
Conclusion
Online gambling sites that offer virtual sports betting are a great option if you don't want to waste time waiting for real sporting events, races or contests to take place. Join the sportsbooks recommended here to wager on various popular virtual sports for real money. There are lots of unique perks waiting for you, including free bet promotions. Sing up to get your free bet now!
Frequently Asked Questions
What are Virtual Sports?
Virtual sports are video games played in a simulated environment with results based on computer algorithms.
Can I Win Real Money While Betting on Virtual Sports?
Yes, virtual betting lets you place real money bets just like traditional sports betting. You are free to cash out your winnings if you meet the relevant T&Cs.
Do Virtual Sports Betting Sites Offer Bonuses?
Yes, players can enjoy a wide range of offers, including signup offers and free bet credits on a wide range of virtual sports.