Horse Racing Betting
Online horse betting attracts many fans around the world and is one of many betting options you can find in online sportsbooks.
Ad Disclosure: Betpack is an affiliate website. We may earn commission if you register to a bookmaker via links on our platform. Learn more information and please gamble responsibly.
Best Picks from Our Tipsters
VALUE BETS WITH GOOD ODDS
How to Bet on Horse Racing
If you have a passion for horse races, then horse racing betting should be a great adventure for you. You don't need to do much to bet on horses other than following the four major steps we are about to describe below.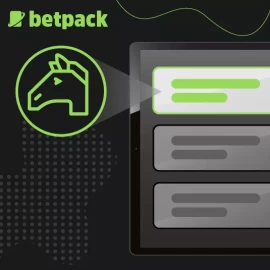 Step 1
Find a Good Horse Racing Betting Site
The first step is to pick a horse betting site with everything you want. You should focus on bookmakers with the best horse racing odds, valid gaming licenses, free bets, and lots of horse racing markets. The easiest way to find a reliable horse betting site is to choose from our list here.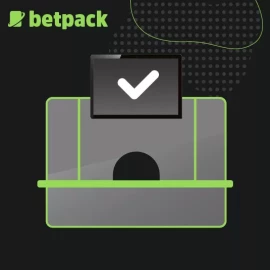 Step 2
Join the Selected Bookmaker
To make the most of what the selected online bookmaker has to offer, you will need to sign up for an account. The registration process is pretty simple because you only need to provide your personal and payment details. You should be able to access horse racing markets in a few minutes.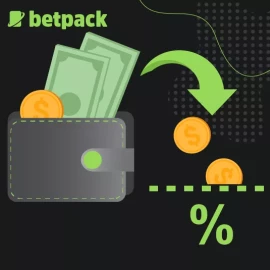 Step 3
Deposit and Claim the Welcome Offer
Our recommended horse racing bookmakers have plenty of bonus offers for new players, such as free bets and risk-free bets. You should take advantage of such offers to bet without risking a lot of your hard-earned money. Keep in mind that many welcome bonuses require a deposit to claim.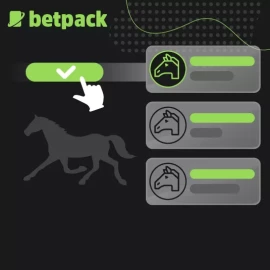 Step 4
Bet on Horse Racing and Cash Out Your Winnings
Browse through the sportsbook website and find your preferred horse racing markets. To place bets, you have to fill out the bet slip and choose your bet amount. The last thing to do is to withdraw your winnings using any of the available withdrawal options if your bets win.
Horse Betting Smart Strategy
We want you to be in a better position to benefit whenever you bet on horse racing. If you use our sports betting tips and the strategies explained below, you will realize how simple placing bets on horse racing is. You only need to know how to apply the right strategy.
Laying the Favourite Strategy
Laying the favourite means betting against the horse or horses with the highest chances of winning. This may sound crazy because the obvious option is to back the favourite. If you think about a horse racing event with 10 horses, choosing a losing horse is much easier than choosing a winning horse. If that sounds good to you, then you might consider laying the favourite.
Dutch Schultz Strategy
The Dutching strategy ensures you win the same amount of money when you bet on a certain selection of horses. It doesn't matter who the winner is or what the end result is. As you can imagine, this strategy requires you to do some calculations. You need to find a race with a number of horses, determine how much money you are willing to bet and calculate the implied probability based on the odds provided by the bookmaker.
Follow the Money Strategy
Big events such as the Kentucky Derby, and Belmont Stakes, the Grand National, and the Preakness Stakes are known to offer something you won't get from less famous races. We are simply saying that a lot of money is up for grabs when it comes to such events. More punters bet during big horse racing events, so the pool can be quite big. To estimate how much money is up for grabs, you need to examine charts with pool information and purpose to bet when the pool is big.
Martingale Strategy
The Martingale betting strategy is one of the best and riskiest strategies to use when wagering on horse racing. With French origins, this betting system involves doubling your stake whenever you lose. Punters who use it hope to eventually win and cover their losses. The main disadvantage of using this strategy is you can easily wipe out your bankroll, so you should use it at your own risk. Nevertheless, you could profit from a winning streak if every prediction turns out to be correct.
Horse Racing Types of Betting
There are many types of wagers for horse racing sports bettors. Even if you are just gettingd as a horse racing punter, you will notice that most of the bets are easy to understand. And as with other sports, some horse racing bets are more rewarding and riskier than others. We will now look at the most popular types of bets in horse racing.
Race Winner/Win Bet
A win bet is the easiest straight bet you can place on horse racing events. It's exactly what you think it is. As the name indicates, the punter bets on the horse that will cross the finish line first.
Match Bets
A match spread bet entails predicting the distance between two horses when they cross the finish line. Of course, you can expect the best horse to be listed first. The main advantage of using match bets in horse races is that you can get huge profits.
Each-Way Bets
To place an each-way bet, you have to combine win bets and place bets. If your horse wins, you will collect on both win and place wagers. You will collect on the place bet only if the chosen horse finishes in the second or third position.
Show Bets
A show bet in horse racing allows you to wager on a horse to finish in the first, second, or third position. As you can tell, your chances of winning this type of bet are good. However, it's usually not as rewarding as some other bet types.
Place Markets
When placing a place bet, you are predicting that your runner will finish first or second. This is the second most-rewarding straight bet after a winning bet. It's obviously less profitable than betting on the winner.
Forecast Bets
A forecast bet is when you place bets on who will finish first or second. When betting on horses, a bet that involves selecting the top two winners in the exact order is known as an exacta. And a wager that entails predicting the top two winners in any order is known as a quinella.
Trifecta or Tricast
A trifecta is another form of forecast bet where you have to focus on the top three positions. If it's a straight trifecta, then the first three runners must finish the race in the correct order. But you can still bet on the top three runners to finish in any order.
Double
Double bets allow punters to wager on two selections in different horse races or events. The two selections must win for you to win the prize. This means you will lose everything if one selection is incorrect.
Treble
A treble bet will let you wager on three selections in different races or events. For your bet to win, all three selections must be correct. Losing one selection means losing everything.
Win, Show, Place (Across the Board)
If you want, you can create a wager by combining all three straight bets; win, show, and place. You will win all three bets if the horse wins the race. If the horse comes in the second position, you will only benefit from place bets and show bets. And if the horse finishes the race in position three, you will only benefit from your show bet.
Horse Racing Market Movers
If you are a UK horse racing fan looking to profit from bets, then you need to pay attention to horse racing market movers. A market mover refers to a horse whose odds significantly change for a certain race. Those who fail to follow market mover do it at their own risk. It's advisable to examine recent price changes to easilyntify the smart money behind a certain market mover.
Best Horse Races to Bet On
Many horse racing events take place in different parts of the world throughout the year. From the Grand National to the Triple Crown, there are lots of options for horse race betting enthusiasts. The following list summarizes the most popular horse races you can't afford to ignore if you wish to bet on horse racing.
Grand National Betting – Our top sportsbooks offer amazing odds on the Grand National horse races. The Grand National horse racing events take place annually at the Aintree Racecourse. It is one of the biggest National Hunt events in the UK.
The Triple Crown – Featuring the Kentucky Derby, the Belmont Stakes, and Preakness Stakes, the Triple Crown presents the most prestigious horse racing events in America.
The Cheltenham Festival – A national hunt racing meeting in the UK featuring several races such as the Cheltenham Gold Cup and the Champion Hurdle.
The Royal Ascot – Revered around the world, the Royal Ascot takes place at the Ascot Racecourse in Ascot, England. A lot of new betting sites have fantastic betting options and odds for fans of the Royal Ascot.
Dubai World Cup – This event takes place at the Meydan Racecourse in Dubai.
The Melbourne Cup – An annual thoroughbred horse race in Australia.
The Canadian Triple Crown – Three annual thoroughbred horse races that happen at Fort Erie Racetrack in Fort Erie.
With so many big events to bet on, you shouldn't run out of options. Your work is to stay alert and bet on the next races as soon as possible. We will always keep you updated, so don't hesitate to visit us.
Horse Racing Betting Guide
With the right guidance, you should be able to bet on horse racing without facing any serious problems. We are glad to inform our readers that we have prepared this detailed horse racing betting guide for you guys. If you need some help, take advantage of our sports betting guide to get assistance and even know some of the things you don't know about online sports betting.
Conclusion
Betting on horse racing is one of the best ways to enjoy online betting from the comfort of your home. You only need to choose a reliable horse betting site with the best odds and know how to place the different types of bets. With the information presented here and the various betting sites recommended by our experts, you can start wagering on horse racing right now. Choose your favourite sportsbook from our list and join now to bet on horses and claim some juicy bonuses.
Frequently Asked Questions
Which is the Best Horse Racing Betting Site?
Top horse race betting sites in the UK are licensed in Great Britain by the Gambling Commission. They also offer the biggest betting odds and huge bonuses. We have suggested some of the best betting sites with popular horse racing options here.
Where Can I Watch Horse Races?
You can stream horse races online, at the racetrack, via simulcasts, or on TV.
Will I Get a Bonus for Betting on Horses Online?
Yes, the best horse betting sites offer free bets, signup bonuses, and other promotions.