Betpack »
How to Bet the NHL Puck Line
How To Bet On Sports
How To Bet On Basketball

How To Bet On Football

How To Bet On Esports

How to Bet On Golf

How to Bet On Ice Hockey

How to Bet On Volleyball

How to Bet On Horse Racing

How to Bet On Handball

How to Bet On Boxing

How to Bet On Tennis

How to Bet On Rugby

How to Bet On American Football

How to Bet On Snooker

Author: Steven D. Thompson
Updated: 14/03/2023 7:38 AM
How to Bet the NHL Puck Line
In the world of sports betting, you can place a lot of different kinds of bets. Some are typical for all sports markets; others are more specific. For example, one sport where you can place specific bets is ice hockey. As the favourite sports event for North Americans, the National Hockey League is among the most popular betting options. While moneyline remains the top bet, there's an NHL bet that never fails to disappoint - puck line bets.
Ready for some NHL action tonight? - Spice it up with NHL puck line bets at Freshbet!
So, what is the puck line in hockey betting? Have you ever heard of spread betting? Betting on spreads is popular in the NBA, NFL, and the NHL. Except that hockey's version of point spreads is called NHL puck line. NHL puck line betting is the most popular way to bet on a hockey game at many online bookmakers rankings. Just like in any other sport, you can bet on moneylines and over/under in hockey, with the third major type of bet being the puck line.
NHL puck line betting is far more exciting than betting on the final score or goals. Offered at the biggest NHL hockey sportsbooks, this point spreading bet is a great way to make some money.
In this guide, we'll answer the question "What is puck line betting?", and guide you about everything concerning puck line bet and how to wager on it.

What Are NHL Puck Line Bets?
Let's start by answering the question "What is the puck line in hockey betting?" In hockey betting, puck line bet is essentially a point spread in the world of ice hockey betting. It's a unique type of bet you won't get when betting on basketball, football, or tennis. It's right there in the name - the puck is the name of the disk used in a hockey game.
While the bet doesn't involve the disk itself, NHL puck line betting has everything to do with the points teams use the puck to score. At the same time, just like regular point spreads, puck line bet levels the playing field between strong and weaker NHL teams.
Unlike point spreads, the puck line bet is fixed - it's always -1.5 goals for the favourite and +1.5 goals for the underdog. If those numbers look low, keep in mind that ice hockey is a low-scoring sport. Knowing the margins, it's clear that for your puck line bet to win, the favourite must win by two goals or the underdog to win or lose in a one-goal game.
Puck line betting is a fascinating way to make some money from a spread. Instead of picking the likely winner or betting on the moneyline underdog, NHL fans can put their money on a fixed point spread. This is one bet that requires a bit of knowledge beforehand, but it's in no way complicated, even for beginners.
If you're looking to start betting on ice hockey right now, you're very likely to come across NHL puck line betting. All NHL betting sites have it alongside a moneyline bet, but the former is way more exciting. It's not available on a single NHL team, so you put your money on this hockey bet on any game during the season or playoffs. Whenever there's a match on, you'll most likely come across a puck line bet on the same game.
Puck Line in Hockey Betting vs Moneyline
No need to question - the moneyline is one of the favourite betting options at bookies nowadays. It's the default betting option for most bookmakers and the wager with the simplest learning curve. It's simple to place as well - you're just picking which team wins the game.
You can bet on goals scored, you can try your luck with outrights, you can bet if the game goes to overtime - there's no shortage of options at bookies nowadays when it comes to hockey betting. However, the puck line bet makes more sense if you check out stats comparing it with moneyline bets over the past decade.
It's a much better investment than a moneyline that can be unprofitable or a parlay bet that can be too risky. Instead of earning nothing on a heavily favoured team, the puck line will give you better odds to win.
Just like in moneyline, you can bet puck lines on both the favourite and underdog. Underdogs traditionally perform better on this point spread wager. Favourites lose less money on moneyline and are generally considered a 'safer' bet. Of course, the payout is smaller compared to a parlay bet or puck line, so you'll see underdog moneylines placed more often.
NHL games can be pretty exciting, even in matches where a favourite as the Toronto Maple Leafs play the New York Rangers. This is exactly the type of match where the puck line market makes perfect sense. Instead of choosing one of these teams to win the game, you can choose the puck line bet to raise your winning chances.
The moneyline odds on the Rangers, in this case, will be greater than the puck line wager, but (no hard feelings to Rangers fans) that's not very likely to happen. That's why most NHL fans choose puck line betting which offers a better payout.
How to Place an NHL Puck Line Wager?
When betting on hockey online, placing a puck line is very simple. You'll find the option available at most hockey sportsbooks. Other sports will have it listed as the point spread, but in NHL betting, you'll find the market listed as a puck line. Follow these steps to place your first bet in the puck line market:
Estimated Time Needed: 00:03
Tools Needed: Account
Supplies Needed: Time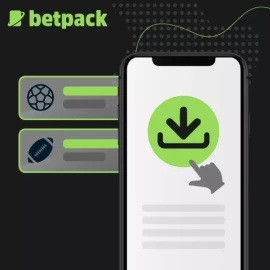 Step 1
Find a reputable online sports betting site
Make sure it's a licensed operator. Luckily for you, all the bookmakers we list in Betpack are properly regulated and safe betting platforms. You'll want to shop for lines before setting on a single choice.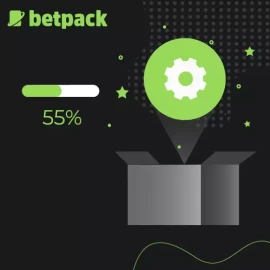 Step 2
Check out ice hockey and NHL betting markets
Check the NHL puck lines odds for each game. You'll most likely find what you're looking for as they're quite popular. It's also important to do research on the teams you're going to be betting on beforehand.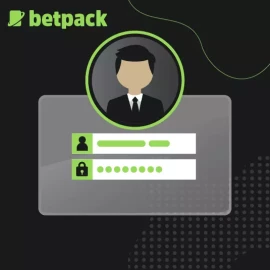 Step 3
Evaluate the line movement before placing a bet
If there's a large movement on the moneyline, there's surely a reason for it. If the moves are tiny, the puck line is still a great option. Just don't forget to factor this in when placing your bets.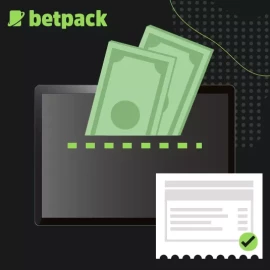 Step 4
Check the bookmaker policies on overtime
Keep in mind that not all puck line bets include OT. If the game goes to overtime, your bet is valid only if the bookie allows it. Some bookies offer puck line with overtime; others don't.
Which Hockey Games Are Most Suitable for NHL Puck Lines?
As mentioned earlier, the line is set at -1.5 and +1.5 for the favourite and underdog. The favourite must win by two or more goals, while the underdog must win or win by one goal. That makes betting on the puck a great choice in matches where underdogs such as the San Jose Sharks have a great history against stronger teams like the Pittsburgh Penguins.
That's why it's important to do your research before you bet on certain teams. No matter how strong a team looks, it sometimes has a bad rep against a weaker side. The odds should tell you if a puck line bet is worth it. You can also use the odds to calculate a possible return and see if it's worth betting the puck.
Puck line betting is a greata for NHL fans that are heavily interested in stats. Stats can hide potentially great puck line bets, so make sure to do your research before you enter the world of NHL puck line betting.
Puck Line Betting Tips & Tricks
There's no surefire strategy that can help you win all puck lines. Just like there's no bulletproof strategy for moneylines, a totals bet, or any individual wagers. A lot of research is needed before you start with puck lines, and it would be smart to use strategies.
The great news is that there's plenty of expert material online that can help. Former players and NHL experts share their insights and puck line betting strategies at reputable bookies, so you won't find it hard to get some advice. You still won't win outright on each puck line wager, but your chances will be better.
There are also some calculators to help you out while trying to figure out how much you should put on the stake. Our calculators are easy to use and are completely free. Feel free to give them a try.
Lastly, always bet for entertainment purposes and place bets responsibly. If you lose money that you can't afford to lose, it won't matter if the Toronto Maple Leafs or another team scores two or more goals. Keeping your bankroll intact is the key to gambling responsibly.
Frequently Asked Questions
What is puck line betting?
Puck line betting is the equivalent of spread betting in a hockey game. Because hockey is so low scoring,-1.5 goals are the puck line for the team that is the favourite and +1.5 goals for the underdog. The favourite must triumph by a margin of two goals, while the underdog may triumph or lose by a margin of one. Bettors can increase their chances of winning an underdog bet by betting the puck line.
How to bet the puck line?
Newcomers may find puck line betting a little challenging, but it's actually quite easy. If you want to try your hand at this type of betting, do your homework and start small. A hockey puck line, like a baseball run line, is a goal spread.
How does the puck line work?
A puck line bet is a form of a point spread bet. When placing a wager on the puck line, the favourite has a spread of -1.5 goals and the underdog has a spread of +1.5 goals. Selecting a team you think will win the game is the first step. Afterwards, you must decide whether to back the favourite or the underdog. By placing a wager on the puck line, the favourite has a -1.5 goal spread advantage over the underdog.