Betting by making CashtoCode payments is becoming a much more popular option on betting sites and online casino outlets, with the deposit method proving to be a strong alternative to more traditional methods like bank transfer. Read on if you want to be informed about all of the sites that will allow you to make a CashtoCode deposit. You'll also learn how to make instant cash payments and whether you can withdraw money using CashtoCode.
Withdrawal
No option for withdrawal
Pros
You do not need to create an account meaning your payments and details are anonymous keeping all of your information safe.
CashtoCode offers instant depositing on most sites.
There are no charges applied when you make deposits via CashtoCode payment system.
More betting sites are offering customers the ability to use CashtoCode meaning you will have more bookies to choose from.
Cons
You cannot withdraw using CashtoCode meaning you have to find another method.
As you will need to find another withdrawal method you may be charged to withdraw using that payment option.
You have to take the barcode to be scanned before your money can be credited to your account which can be time consuming.
Ad Disclosure:
Betpack is an affiliate website. We may earn commission if you register to a bookmaker via links on our platform. Learn
more information
and please gamble responsibly
Best CashtoCode Betting Sites 2023
Deposits, Withdrawal Limits and Speed
The limit will depend on your betting site of choice. Some sites have a limit of $400, but this comes down to your bookie. With regard to withdrawals, you will be unable to get money out of your gaming account with CashtoCode, meaning you will likely have to enter your debit or credit card details or other account information. Sites accepting CashtoCode offer incredibly quick deposits too, just like the majority of other payment methods available to you.
Eligibility for the Bonuses
Unless a bookmaker says that you can only get a by paying with a credit card or an e-wallet, you won't need to look for CashtoCode alternatives to get free bets or a welcome deal. However, we always recommend checking to see if a CashtoCode betting site also offers free bets or a sign-up bonus. If they say you can't use CashtoCode card payments, you'll have to find another way to pay for your free bets.
There are no transaction fees when you use CashtoCode. However, as you cannot use CashtoCode as a withdrawal option, you will need to find an alternative method. This means you might have to put your bank or credit card details on your site of choice to withdraw the winnings.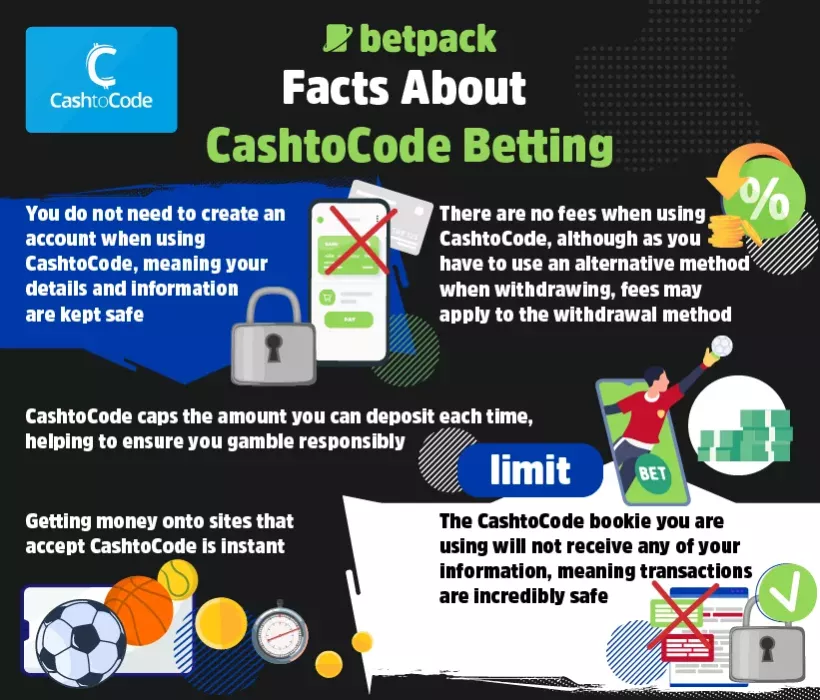 How to Register at CashtoCode Betting Sites
Creating an account at a CashtoCode betting site is very easy to do, but if you need a little helping hand, you can use our step-by-step guide below: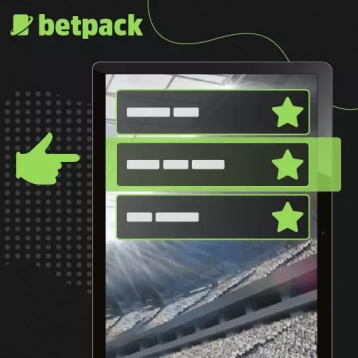 Step 1
Go To Your Choice of Bookmaker
As you do not need to make an account with CashtoCode, you can head straight over to your site of choice by using our CashtoCode bookmaker rankings table, as created by our team of experts.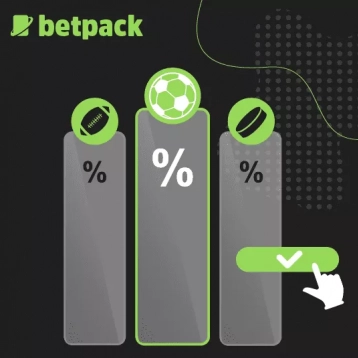 Step 2
Click The Button
Click on the register/sign up/join button in the top right corner of the homepage to begin the registration process.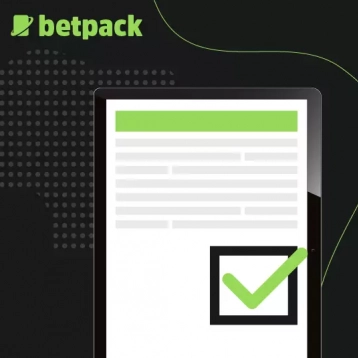 Step 3
Fill in The Registration Form
Fill in the registration form by entering details including your name, address, email address, and more.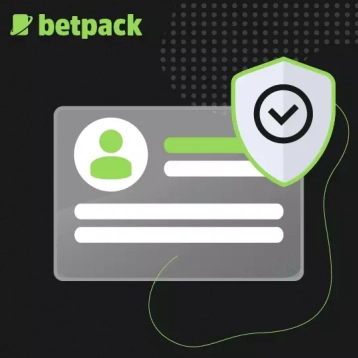 Step 4
Verify Your Account
Verify your account via your mobile or email and then head to the banking section. Select CashtoCode as your payment method of choice, and start enjoying all of the features your betting site has to offer.
CashtoCode vs Skrill Sportsbooks
CashtoCode may have done enough to prove to you that it is the payment method to use when it comes to betting. However, we always recommend that you know about the relevant alternatives that are available to you, so we have compared CashtoCode to one of the most popular payment methods available, Skrill.
CashtoCode
Bettors can make instant deposits.
While there are a number of betting sites accepting CashtoCode , not every site will allow you to deposit using the option.
CashtoCode cannot be used to withdraw money.
No details are received by your betting site, meaning payments are incredibly safe.
Skrill
Skrill bettors can get money into their account instantly.
Almost every betting sites accepts Skrill.
You can withdraw using Skrill.
Payments are incredibly safe with Skrill as the e-wallet is one of the most secure payment options.
Frequently Asked Questions
Is it easy to use CashtoCode at bookmakers?
Yes, using a CashtoCode bookmaker is very easy. All you need to do is use the research of expertise of our team by selecting one of the top CashtoCode bookies on site. From here, these top bookies will give you the ability to bet on the biggest and smallest events in sport, enjoy a range of bonuses, competitive odds, features and more. The hardest part is selecting which of the top sites accepting CashtoCode you like the most.
How long do CashtoCode withdrawals take?
Unfortunately, you cannot make withdrawals using CashtoCode. You can only make deposits using CashtoCode, meaning you will have to find an alternative withdrawal.
Is CashtoCode safe for betting?
Yes, CashtoCode is safe to use when betting. None of your are sent to your betting site of choice due to the way CashtoCode depositing works, meaning that your information is kept safe.
Are there any hidden CashtoCode fees?
No, there are no hidden fees. When using CashtoCode, you simply select how much you want to deposit, take the code that is generated to be scanned as a CashtoCode outlet and this will see your account credited with your money. The only fees you could see are with regard to the withdrawal method you choose as you cannot use CashtoCode to withdraw your funds.
Can I get bonuses if I deposit with CashtoCode at bookmakers?
Yes, you can get bonuses when you deposit using CashtoCode. Most bookmakers will not restrict you when it comes to using the payment method to unlock a bonus. If they do, they will articulate it in the terms and conditions of the offer or bonus, so keep an eye out for that. Also, pay attention to wagering requirements and make sure you complete them before trying to withdraw the money.