Ad Disclosure:
Betpack is an affiliate website. We may earn commission if you register to a bookmaker via links on our platform. Learn
more information
and please gamble responsibly
Best Sports Betting Sites Finland 2023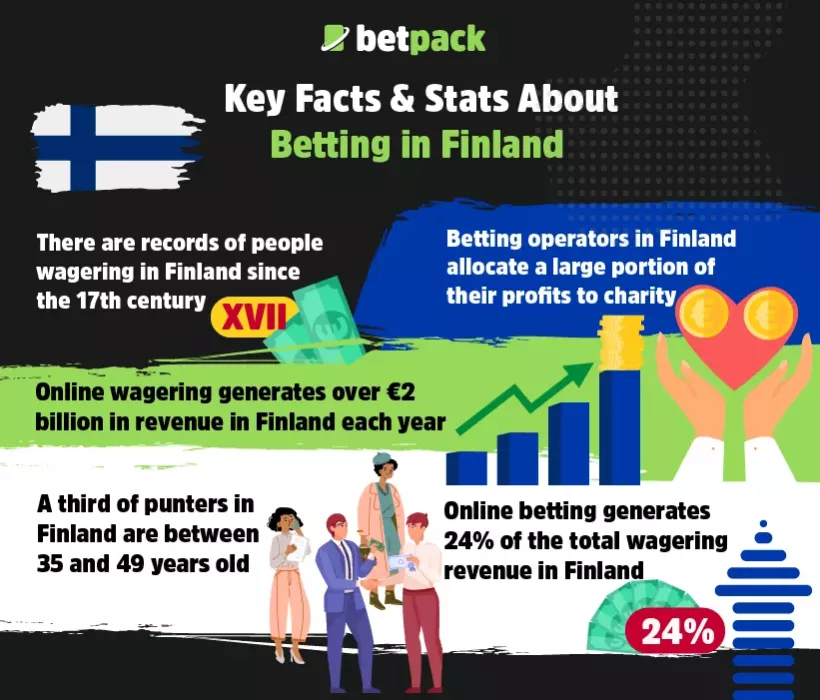 How to Pick the Best Finnish Bookmaker
There are many betting sites you can join in Finland. However, only a select few have the sports betting products you need. And finding them is not as easy as you think.  You have to analyze a wide variety of aspects ranging from security to betting markets and odds. Even when you think you have found the best Finland betting site, you still can't be sure if it will turn out to be a reliable bookmaker over the long term. The easiest way to find top-quality bookmakers in Finland is to go with the betting sites we feature. These are expert-checked and have proven themselves to be reliable over long periods. If you do insist on finding Finnish betting sites on your own, though, here are some of the aspects you need to pay attention to.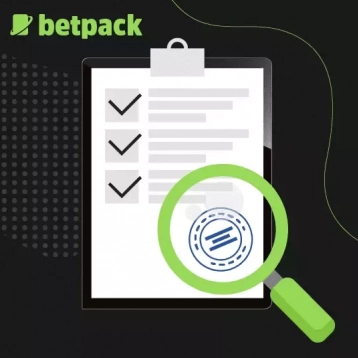 Step 1
Check the License
Start your search by checking whether the bookmaker has a license from a reputable regulator to operate within the country. Only go with Finnish betting sites that possess a valid license from a renowned wagering authority.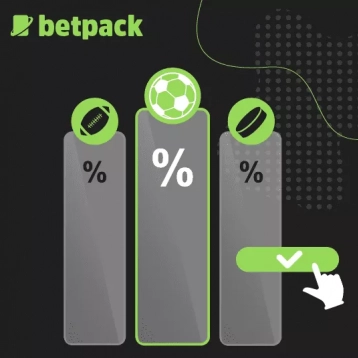 Step 2
Analyze Odds
Next, look at the odds betting sites offer. If possible, try to compare odds for the same betting markets at different bookmakers. That way, you will discover which bookie offers the most player-friendly odds. If this is too big a task for you or you simply don't have the time, we recommend going with the bookies our experts have analyzed and ranked. They have already done all the heavy lifting for you.
Step 3
Compare Banking Options
Find betting sites that offer a fantastic range of payment methods. The bookies you pick should have baking options that are big in Finland but are also popular with bettors around the world. That means credit and debit cards, e-wallets, prepaid options, bank transfers, crypto, etc.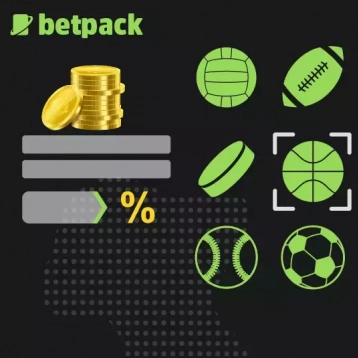 Step 4
Look at Sports on Offer
The betting sites you join must have the sports you love. If you are betting in Finland, chances are those sports include ice hockey, Formula 1, football, cross-country skiing, eSports, etc.  But don't settle only for these sports. Even though they might not be that popular in Finland, at some point in time, you will probably still want to wager on basketball, tennis, handball, volleyball, MMA, and other sports too.
Free Bets & Betting Offers in Finland
| Bookmaker | Offer |
| --- | --- |
| GreatWin | 100% up to €100 |
| FreshBet | 100% up to £500 |
| LeoVegas | €100 Free Bet |
| Sportsbet.io | 10% Cashback |
| Mystake | 100% up to €100 |
The great thing about the sports betting sites we feature is they all have a license from a reputable regulator. However, that didn't happen by chance. Analyzing a bookmaker's license is the first thing we do, as that is a prerequisite for betting in Finland.

That's because licensed bookies have provided the regulator with all the necessary documentation to prove they are legitimate businesses. Can you imagine a reputable bookie risking its license and reputation by not giving you a €10 free bet or delaying €500 in winnings? We are yet to see that happen. In other words, the license is an excellent indicator of the reliability of a bookie. And we make sure each of our bookies has it.

Another thing we need to know about is security. Usually, licenses and security go hand in hand. So, if a Finnish online gambling site has a license, it likely uses the latest security technology too. When checking security, we analyze encryption levels, privacy protection protocols and security certificates. If the betting site aces all these aspects, we make sure the BetPack ranking it gets illustrates that too.
The welcome bonus sits at the top of things to check. We want all welcome bonus offers to give you great value. And great value means two things. First, it implies you should get your fair share of bonus credits or free bets. So, the more generous the bonus, the higher we rank it. The second thing we want to see is a welcome bonus that is easy to claim.

So, what does a decent bonus look like for our BetPack experts? Well, let's say you trigger a 100% bonus up to €100. You might say this welcome promo is nowhere near as generous as you want it to be. However, if you can use that bonus money without any conditions and withdraw your winnings instantly, that's an excellent promo. After all, what good is a 100% bonus up to €1000 if you have to include a minimum of 5 selections in your bet slip?

Our experts look at both of these things and try to find the Finland betting sites that offer welcome bonuses that tick both boxes. These promos have to give you bonus credits in spades, but also help you make the most of that bonus too. If that's the case, you can bet your house that bookie and welcome bonus will be featured at BetPack.
One of the most enticing aspects of betting sites is the chance to benefit from a wide range of promos and free bets. You would never get these at retail betting shops in Finland. Land-based bookmakers have no way to credit these bonuses to you due to the lack of a betting account.

So, we make sure you join betting sites that have a boatload of free bet promos, reload bonuses, and cashback offers. To do this, we join each Finnish betting site and claim its bonuses. We check minimum odds requirements, wagering, payment method exclusions, and anything that regular bettors forget about. 

When we are happy with the number and quality of the betting bonuses, we list and rank the Finnish bookmaker that offers them. That way, we know for sure that the bookie we recommend is top-notch and you get the promos you deserve.
When you join a Finnish bookmaker, you want to bet on as many sports as possible. All betting sites will tell you they feature every single sport in the world. Unfortunately, that's not the case. We have seen bookmakers with as few as twenty sports claiming to have the best sports offering in Finland. And that's simply not fair towards punters.

To prevent our readers from falling for inferior bookies, we test the sports offering they have ourselves and only give you the best Finnish betting sites. These bookies offer sports that are popular in Finland, such as ice hockey, football, cross-country skiing, and Formula 1. However, they also have sports that may not be as favoured by Finnish bettors like basketball, volleyball, tennis, cycling, and lots of other sports too.

We do this because we want you to have top-quality sports to bet on at any time of year. That way, you can bet on basketball when ski-jumping comes to a halt or wager on cycling when there's no Formula 1.
As a punter, you want to get the best odds possible. Great odds mean value bets, and value bets result in excellent profits. So, we make it our goal to find Finland betting sites that work with the best odds.

To do that, though, we first need to look at the house edges these bookmakers use. When a Finnish betting site works with a small house edge, it gives up on some of its profits so that you get better odds. That means the best betting sites will work with the lowest house edges possible. 

As a rule of thumb, a generous Finnish bookie will have a house edge that's not higher than 5%. Ideally, the bookmaker's profit margin should be in the 2%-3% range.

But why not go for an even smaller house edge? At BetPack, we think that's possible, and the best Finnish betting sites we feature are a testament to that. We have unearthed betting site gems that work with minimal 1% to 2% profit margins and have given them the best rankings. All you need to do is scroll for a bit here, and you will land on these super-generous Finnish sportsbooks in no time.
Payment methods and transaction speeds are some of the most underappreciated factors when picking a bookmaker. Punters rarely look at them before it is too late, and they have to wait for days for their payouts.

That's never the case when you pick your Finnish betting sites with our help. Our top-ranked Finnish betting sites have all the banking options you need and then some. We make sure each bookmaker we feature has payment methods suitable for high-stakes bettors but facilitates bets from players on a tight budget too.

We also want to see payment methods that are popular with Finnish players. These should include banking systems like Neteller, Skrill, Trustly, and PayPal, as well as the standard options - credit, debit, and bank transfers.

Lastly, we check deposit and withdrawal speeds. These days there is a betting industry standard when it comes to deposits - they must be instant. So, we don't want our readers to get anything less than that.

However, withdrawals are a different story. You can find bookies that give you instant payouts, but can also fall for sportsbooks that process payout requests for days. As you can imagine, we go for the first type. 

At BetPack, we only feature betting sites that offer super-fast withdrawal options and process all your payout requests as soon as you make them. That way, you get the transaction speeds you crave, and we get the gratification to motivate us to keep finding these lightning-fast bookies.
Betting in Finland is all about getting the most bang for your buck. Join a betting site that boasts tons of features, and you will get exactly that. And that's where we come in. When we analyze and join betting sites in Finland, we always check if they have the features and betting options you need. These range from live betting specials and live streaming of matches to bet builders and social betting features.

We pay particular attention to live streaming. One of the best aspects of joining a betting site that offers live streaming is the ability to watch the games you are betting on as they happen. You don't need to pay a TV subscription, and no expensive live-streaming packages are required. All you need to do is have some money in your account, and you will be able to watch any match the bookie streams.

We also look at things such as bet builders. After all, who wouldn't want to build his own bet and benefit from great odds? And why not share that bet with others? Finland is a country with good-natured punters, and social betting features are all the rage now. So, we want you to be able to send a friend your bet slip or copy and paste the wager your mates are talking about. And why not benefit from a bet a celebrity punter has compiled? When you join a bookie with innovative features, the options available to you are endless.
Top Finnish Betting Sites by Category
| Category | Bookmaker |
| --- | --- |
| Best Welcome Bonus | FreshBet |
| Best Odds | Cyber.bet |
| Best Betting Markets | GreatWin |
| Best Features | Betsson |
| Best Design & Usability | LeoVegas |
Best Finnish Betting Sites for Sports
| Sport | Bookmaker |
| --- | --- |
| Best for Football | LeoVegas |
| Best for Basketball | GreatWin |
| Best for Horse Racing | FreshBet |
| Best for Volleyball | Bambet |
| Best Overall for Sports | GreatWin |
Most Trusted Betting Sites in Finland by Betpack
| Rank | Bookmaker |
| --- | --- |
| #1 | FreshBet |
| #2 | LeoVegas |
| #3 | Slotimo |
| #4 | Betsson |
| #5 | 10bet |
Frequently Asked Questions
What Betting Apps Work in Finland?
Betting apps licensed by the Finnish sports betting regulator work in Finland. However, most international and offshore betting apps work, too, as Finnish authorities don't stop players from joining these apps.
What are the Most Popular Sports to Bet on in Finland?
Ice hockey is the most popular sport with bettors in Finland. Other sports that Finnish players like to bet on include football, cross-country skiing, ski jumping, Formula 1, and pesapallo, the national sport of Finland.
How to Claim a Free Bet from Finnish Bookmaker?
To claim a free bet, you first need to join a sports betting site that has a free bet promo. Then deposit and place a qualifying wager. As soon as all selections in your qualifying bet are settled, you will get your free bet.
Do Finnish Bookmakers Have Good Odds?
If you bet at the government-owned Veikkaus, you will get decent odds, but not the best because Veikkaus is a sports betting monopoly in Finland. However, if you opt for international betting sites that operate in a competitive market, such as the bookies listed at BetPack, you will get much better odds.
Is there a tax on sports betting winnings in Finland?
No, there isn't. Sports betting winnings are not taxable in Finland.
Is Sports Betting Legal in Finland?
Yes, it is. Both land-based and online sports betting are legal in Finland. However, state-owned monopolies dominate the market. Fortunately, players in Finland can also access international betting sites, which constitute a large portion of the betting market in the country.