Betpack

/

Best Betting Sites in Greece
Ad Disclosure:
Betpack is an affiliate website. We may earn commission if you register to a bookmaker via links on our platform. Learn
more information
and please gamble responsibly
Best Betting Sites Greece 2023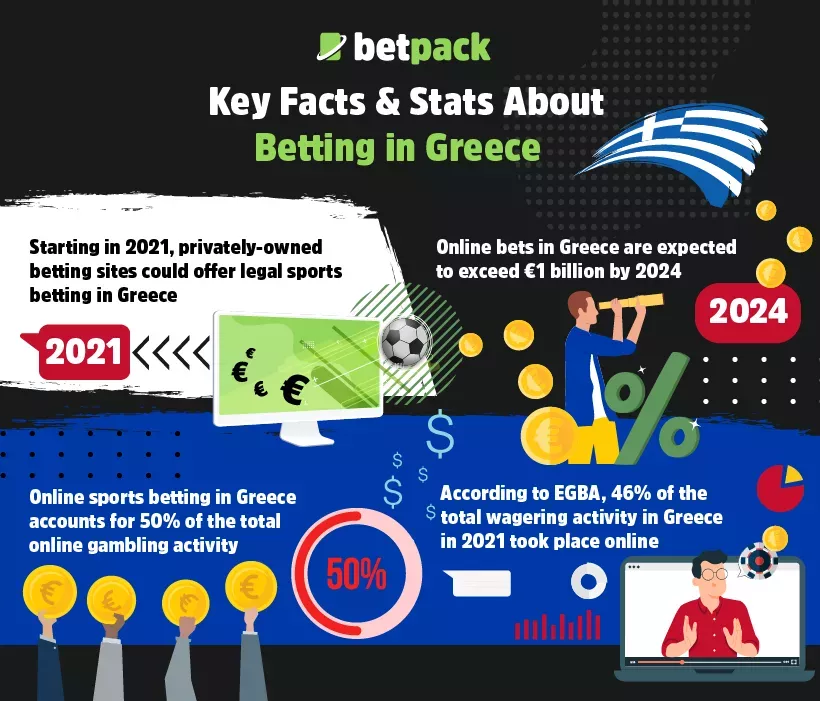 How to Pick the Best Greek Bookmaker
Betting at the right bookmaker in Greece can make a world of difference. However, finding top-quality sites for betting in Greece is often easier said than done. You have to be a seasoned betting veteran to be able to recognise a top Greek bookie from an inferior one. And if you are not, you must analyse a wide range of aspects of betting, such as licenses, security, payment options, and, of course, sports betting options and odds. Fortunately for you, we can help with this. And you don't have to be a betting guru to pick the best Greek bookmaker. With our help, anyone can find a top Greek betting site in a few simple steps. Read on to learn how you can locate that perfect Greek bookie in no time.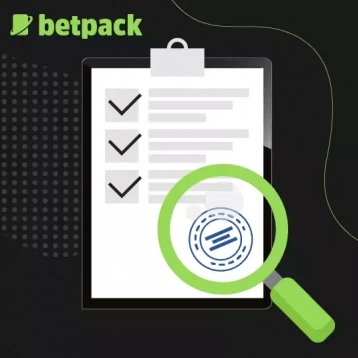 Step 1
Check the License
For a betting site to operate legally in Greece, it must have a wagering licence issued by the Greek government. International betting sites licenced by reputable regulators are a great option too. So, you need to check for either one of these concessions before you start betting in Greece.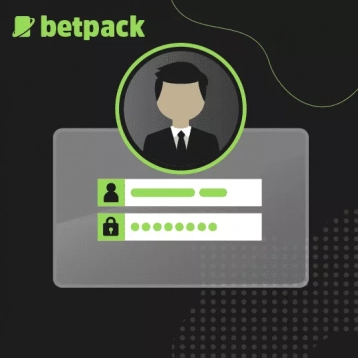 Step 2
Contact Support
It is always a smart move to contact customer support before you join a betting site. That way, you will be able to see how responsive the help-desk staff is and also get answers to questions that are bugging you about the bookie.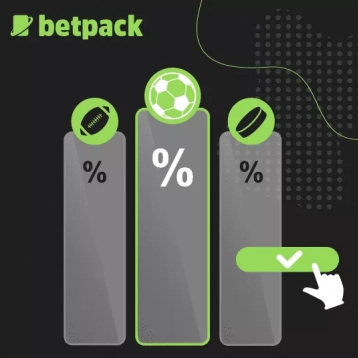 Step 3
Compare Sports Markets and Odds
To make the most of your Greek wagering experience, you must be able to bet on the sports you know and love. Sometimes those sports will be football, basketball, and tennis. Regardless of the bookmaker you choose, you will usually have a good selection of markets with these.
Outstanding Free Bets & Betting Offers in Greece
Bookmaker
Offer

FreshBet

100% up to £500

Mystake

100% up to €100

Cyber.bet

100% up to €200

GreatWin

100% up to €100

LeoVegas

€100 Free Bet
We begin our evaluation of Greek betting sites by looking at licenses. We want bettors to enjoy a worry-free betting experience. So, we analyse and double-check licence numbers and validity periods and compare them to the information regulators list on their websites.

At BetPack, we only list Greek and international betting sites that have obtained sports betting concessions from renowned wagering authorities. That way, we make sure you play at betting sites that will never defraud you, delay your payouts, or deny you the markets and odds you deserve.

We are also big on security at BetPack. Greek players, as well as everyone else wagering at Greek bookies, must benefit from the newest security technology that offers maximum levels of protection. So, we ensure Greek betting sites encrypt all the data you send as soon as you enter it.
The best betting sites Greece has to offer must boast the most amazing bonuses. And it is our job to find them. What's better than betting on your favourite sport? Of course, using the bookies' welcome bonus funds to do that.

Most of the betting sites for Greece you can find at BetPack offer a welcome bonus. We also make certain that it is appealing. What's enticing for us? Well, think something along the lines of a 100% matched bonus up to €100 but with minimal wagering, odds, and sports conditions.

If you can get this up to €100 bonus with a qualifying bet where the min odds requirement is 1.20 and you can bet on single events, that's our perfect welcome bonus right there. That bonus is decent enough and is super easy to claim. We want you to trigger and make the most of each sign-up offer, so finding enticing promos with reasonable conditions is at the top of our agenda.
The best Greek betting sites have the most lucrative promotions, not just for new players but also for their existing bettors. We make it our goal to find these generous Greek sportsbooks.

To do this, we compare both domestic and international betting sites that operate in Greece. Then we shortlist the ones that say they have promos and free bets for existing players. However, we don't take their word for it. We must check these promos ourselves to see if they are as lucrative as Greece betting sites market them. So, we join these Greek betting sites.

Next, we activate each of their promos and see if they are easy to claim or have hidden conditions that are impossible to meet. We pay special attention to free bets, as these promos are the most popular with bettors in Greece. We want each free bet or reload promo to work exactly as promised by the bookie so that Greek players and punters wagering in Greece get great value for money. If a free bet is impossible to claim and only looks good on paper, we dismiss it and disregard the bookie.
Greece is the home of the Olympic Games, so Greek betting sites have to offer a fantastic range of sports to live up to the centuries-long sporting tradition in the country. When analysing Greek sportsbooks, we make sure that's exactly the case. The betting sites we feature offer up to 50 sports, and the best ones among them have even more.

And that's only one of the sports aspects we look at. We also want punters to be able to wager on hundreds of different sporting events.For instance, if it is a popular football match, we expect the bookie to give us everything from which team will win the match to who will score first and how many goals the game will boast. We also want to get more than that. So, player prop markets that allow you to bet on the number of goals each player scores should also be included in the offer. Betting options for fouls, penalties, and corner kicks bets must be on the menu too.

The same goes for all other sports, especially those popular in Greece. For instance, wrestling may not get much attention in other countries, but it is huge in Greece. So, betting sites hoping to attract Greek players should have a phenomenal range of wrestling markets. 

Similarly, water polo matches may not be the top pick elsewhere, but they are really big in Greece. So, the Greek bookmakers we feature must excel at anything and everything water polo-related.
Nothing beats finding a value bet with great odds. But what if you could get those value wagers with each bet you placed? That's what we are trying to achieve here at BetPack. We analyse and compare odds from all bookmakers in Greece and highlight those with good odds.That way, you can get the most value out of each wager you place.

But what about punters on the hunt for more than just decent odds? For those value-seeking Greek bettors, we have gone the extra mile and separated the creme de la creme of Greek bookies. We have done this by highlighting the bookmakers with the best odds in Greece and making them stand out from the rest. You can find these generous Greece betting sites in our list of top Greek bookmakers and benefit from the best odds in the industry the moment you join them.
All of the best betting sites in Greece that you can find at BetPack have one thing in common. They all give you lots of payment methods to choose from. The international betting sites we work with know the Greek betting scene inside and out. Therefore, including popular Greek payment methods in their offering is pretty easy for them, and makes things even easier for us.

Some of the most popular payment methods in Greece include credit and debit cards, e-wallets, electronic bank transfers, and prepaid cards. Each of these caters to different types of bettors. So, if a bookmaker wants to satisfy all kinds of punters, it must have a wide array of banking methods that are popular in Greece. 

And we make sure that's the case. We compare and contrast banking options, payment limits, and transaction times, and include betting sites that welcome all types of players, regardless of the size of their budget.

Are you a high-stakes bettor looking to bet big on Greek basketball? Why not join one of our Greek bookies that work with bank transfers? That way, with each deposit and bet, you can break the bank.

We help players on a small budget too. If you want to place moderately-sized bets and make decent profits in the long run, we have just the bookies for you. Our Greek betting sites work with prepaid cards and give you control over how much you spend. They also facilitate more moderate deposits in the €10 to €20 range.
Look at the features a betting site boasts, and you have everything you need to know. Top-quality bookies have not one but several betting features that make wagering on sports more interesting.

More importantly, though, features such as bet builders, live streaming, and social wagering options help you maximise your bet profits. After all, you can place a more educated bet if you customise your wager to the tee instead of going with the markets the bookmaker gives you.

It goes without saying that our bookmakers must have bettor-friendly innovations too. We test these features to be sure that they are not there just for show but that they provide actual value to the bettor.

So, if a bookie has a bet builder option, we test it. If we can build our own bets automatically via the bet builder tool the bookie offers and do that instantly, that's great. However, if we have to contact the bookie and ask for customised odds ourselves, and if that process takes longer, we discard that bookmaker.

Similarly, if a bookmaker has a live-streaming option, we examine it in detail. If the betting site only broadcasts third-tier indoor football matches of unknown origin, we don't give it a second look. However, if it streams games from popular sports in Greece and has a wide selection to choose from, we give it a favourable ranking.
Top Greek Betting Sites by Category
Category
Bookmaker

Best Welcome Bonus

FreshBet

Best Odds

Cyber.bet

Best Betting Markets

Bambet

Best Features

GreatWin

Best Design & Usability

LeoVegas
Best Greek Betting Sites for Sports
Sport
Bookmaker

Best for Football

LeoVegas

Best for Basketball

GreatWin

Horse Racing

FreshBet

Water Polo

Bambet

Best Overall for Sports

GreatWin
Most Trusted Betting Sites in Greece by Betpack
Rank
Bookmaker

#1

FreshBet

#2

LeoVegas

#3

Slotimo

#4

Betsson

#5

LV Bet
Frequently Asked Questions
What Betting Apps Are Available in Greece?
All betting apps licenced by Greece's gaming commission work in the country. Mobile betting apps from international bookmakers are also functional in Greece.
What are the Most Popular Sports to Bet on in Greece?
Football and basketball are by far the most popular in Greece. Other sports, such as athletics, swimming, volleyball, water polo, wrestling, and weightlifting are also big in the country.
How to Claim a Free Bet from a Greek Bookmaker?
The first step to claiming a free bet from a Greek bookmaker is to join that bookie. Then meet the minimum deposit requirement and place a qualifying bet where you meet conditions related to minimum odds and number of selections. You will receive your free bet once all legs in your qualifying bet have finished.
Is There a Tax on Sports Betting Winnings in Greece?
Yes, there is and it is based on your net winnings per wager. If your sports betting profit is between €100 and €500, you will pay a 15% tax upon withdrawal. If you win over €500, 20% will be deducted from your windfall.
Is Sports Betting Legal in Greece?
Yes, it is. Both retail and online sports betting in Greece are legal. Until 2021, only the state-owned monopoly could offer legal betting products in Greece. However, that changed after the government green-lighted 15 privately-owned betting operators in 2021.