Betpack »
Best Betting Sites in Poland
Best Betting Sites in Poland
Online betting has become one of the most popular pastimes in the world due to the creation and continued growth of the internet. This has seen the demand for online betting in Poland increase as the betting landscape has made it possible for people to enjoy betting on the biggest and smallest sports in the world. On this page, we will take a look at the available betting sites in Poland, with the best sports betting sites providing their customers with excellent offers, competitive odds, a number of markets, top quality features, a glut of finance options, and much more.

Ad Disclosure: Betpack is an affiliate website. We may earn comission if you register to a bookmaker via links on our platform. Learn more information and please gamble responsibly.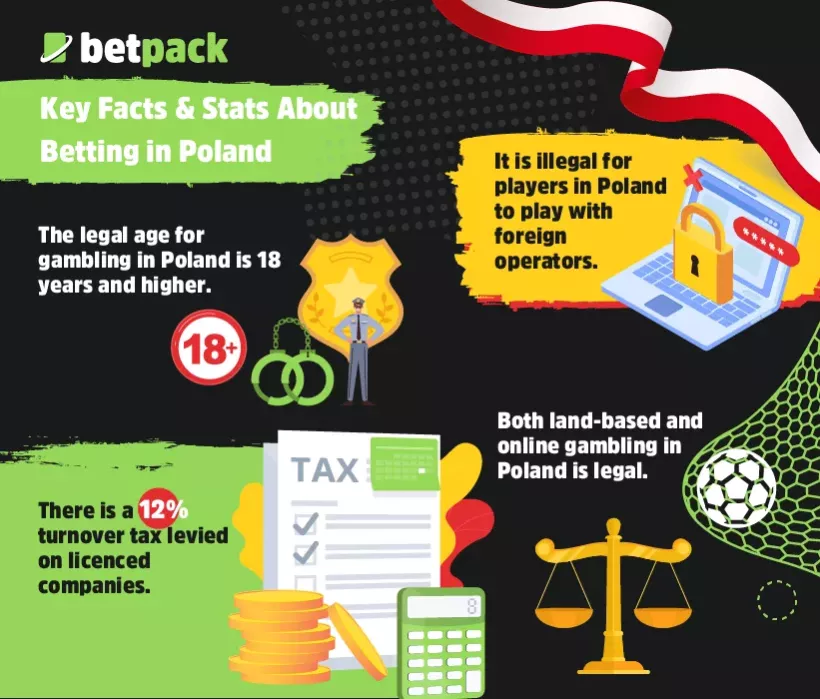 How to Pick the Best Polish Bookmaker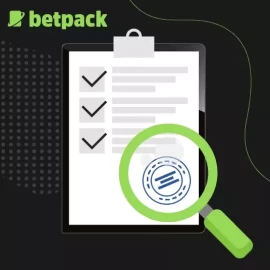 Step 1
Licensing & Regulation
It is vital that, before you sign up with any bookmaker, make sure that they are licenced and regulated by the relevant authority. All of the online betting sites we recommend at BetPack will have the right license, meaning you can bet with confidence.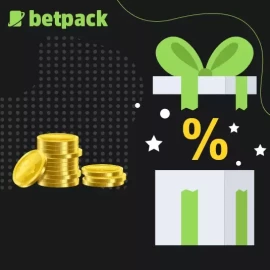 Step 2
Welcome Offers
Generally, most players will base which bookie they go with on their welcome offer. While we do not recommend this, it is an important part of the process. Make sure the offer you select is appropriate for you, offering a sizable sum to your account and matching your playing style.For example, if you want to ensure that you have some safety in your bet, like a cashback offer, you would therefore steer clear of a stake not returned offer.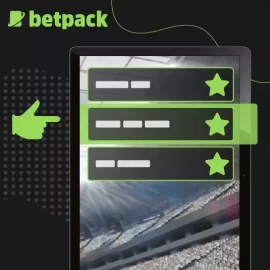 Step 3
Features
The features you can use can help take your experience with online betting in Poland to another level. Whether it is live streaming or in-play live betting, what currency is accepted, the number of financial institutions available to wager with, a bet builder, and a variety of other features, you must ensure that you have all of the features that work best with your game.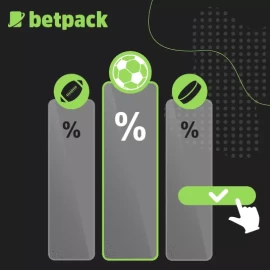 Step 4
Betting Odds & Markets
Betting sites that excel in their market offering are incredibly important, as this helps to service your needs when it comes to wagering on the biggest and smallest sports. The sites also need to have odds that are competitive, so that you don't bet with shorter odds than you should.
Free Bets & Betting Offers in Poland
| Bookmaker | Offer |
| --- | --- |
| PlanetaXbet | 100% up to €500 |
| LeoVegas | €100 Free Bet |
| Sportaza | 100% up to €100 |
| NitroBetting | 100% promo up to 25 mBTC |
| Big5Casino | 100% up to €100 |
Bookmaker
PlanetaXbet
Offer
100% up to €500
Bookmaker
LeoVegas
Offer
€100 Free Bet
Bookmaker
Sportaza
Offer
100% up to €100
Bookmaker
NitroBetting
Offer
100% promo up to 25 mBTC
Bookmaker
Big5Casino
Offer
100% up to €100
How We Compare and Rank Betting Sites in Poland
Our experts at BetPack take a huge amount of time as we delve deeply into every facet of the top betting brands available to bettors. Below, we have listed some of the most important areas that our experts scrutinise, with this helping to explain to you how we rank the areas based on your needs.
The licence and security of a site are crucial. You will not find a single site rated on our site that does not have the right license. Security is also very important, helping to keep your money and personal information safe. Ultimately, a betting site is only as good as how safe it makes you feel when you play with it.
A welcome offer will be provided to new customers to try to get them to sign up with one bookmaker over another. The welcome offer is your chance to really swell the amount you have in your playing pot. This is why it is crucial that you make the right free bet or matched deposit to help fund their accounts.
Promotions and free bets are offered by Polish gambling sites, as well as welcome offers to help give players more money in their pot. The best sportsbooks will reward loyal customers with promotions and free bets, though these are usually not as good as the offer they get when they first sign up.
When you come to sign up with an online betting site, you need to ensure that both the pre-match and in-play sports offerings are as good as possible. You may think you will only bet on football when you sign up with the best Poland betting sites, but this could change quickly.It is therefore vital that you have a good range of sports to bet on, otherwise, your betting may get stale quickly.
Betting with the best odds is vital when it comes to wagering. If you were to constantly bet with short odds, then your potential winnings would be far lower than if you always bet with at least competitive odds. As well as finding competitive odds, you need to ensure you are placing value bets. A value bet entails betting at the best Poland betting sites on bets with higher odds of winning than the odds suggest.Combining the two in pregame and live betting will give you the chance to swell your potential winnings.
Payment options are important, as this will give you the ideal way to deposit or withdraw money from your account. While some options approve transactions quicker and come without fees, the most important thing when it comes to payment options is safety. By offering you a number of safe and reputable payment options, you know the bookmaker is doing all they can to keep your money safe.
Features can refer to a whole host of areas on the site. Whether this is a glut of in play betting markets, horse racing options, live streaming, bet builders, 24/7 customer service, or any other features, you need to ensure your betting site provides you with the features you want and need.
Top Polish Betting Sites by Category
| Category | Bookmaker |
| --- | --- |
| Best Welcome Bonus | PlanetaXbet |
| Best Odds | Powbet |
| Best Betting Markets | GreatWin |
| Best Features | LeoVegas |
| Best Design & Usability | FreshBet |
Category
Best Welcome Bonus
Bookmaker
PlanetaXbet
Category
Best Odds
Bookmaker
Powbet
Category
Best Betting Markets
Bookmaker
GreatWin
Category
Best Features
Bookmaker
LeoVegas
Category
Best Design & Usability
Bookmaker
FreshBet
Popular Payment Methods for Polish Betting Sites
When you sign up with a betting site in Poland, you need to make sure you have a decent selection of payment methods available to you. Having at least one payment method when you come to online betting in Poland is important, as this gives you the ability to get involved with online betting safely.
If an online betting site in the country does not provide you with any trustworthy payment methods or ones that you already have an account with, then you may be forced to sign up with a site that is not completely safe. If this is the case, then we always recommend that you avoid a site like this.
You can use any of the following top payment methods for Poland betting sites:
Visa and MasterCard
When it comes to enjoying any Polish bookmaker, these are two of the most dependable methods of depositing and withdrawing funds.Visa and MasterCard are two methods that are not only used constantly in betting but are also the options of choice for many in their day-to-day lives. The most important aspect of this payment method is its dependability. This allows you to bet with confidence, knowing that your payment details and money are in safe hands. The two also usually offer instant depositing.
E-Wallets
Skrill, Neteller, and ecoPayz are the e-wallet options that sit at the pinnacle of the betting world alongside Visa and MasterCard. All of these methods will give bettors a quick and safe way to put money into their account.There will almost always be a minimum deposit, which often stands at €10, but this is true of most sites and their payment methods. Although you may prefer to use the Polish zloty as your preferred currency, you should first check with your Poland betting sites, as many international betting sites prefer the Euro over the Polish zloty.
Best Polish Betting Sites for Sports
| Sport | Bookmaker |
| --- | --- |
| Best for Football | FreshBet |
| Best for Volleyball | GreatWin |
| Best for Basketball | Powbet |
| Best Overall for Sports | PlanetaXbet |
Sport
Best for Football
Bookmaker
FreshBet
Sport
Best for Volleyball
Bookmaker
GreatWin
Sport
Best for Basketball
Bookmaker
Powbet
Sport
Best Overall for Sports
Bookmaker
PlanetaXbet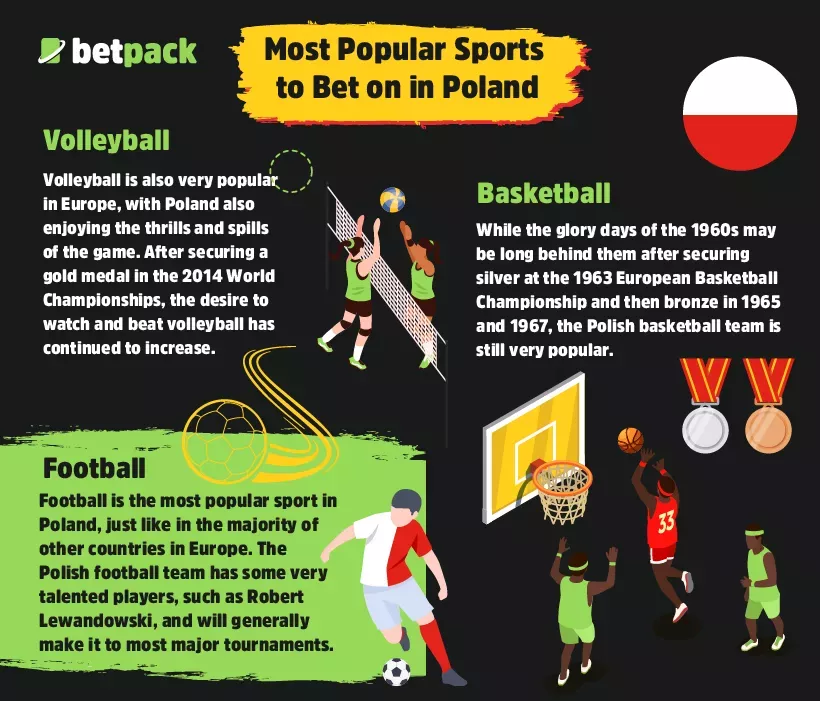 Most Trusted Betting Site in Poland by Betpack
| Rank | Bookmaker |
| --- | --- |
| #1 | FreshBet |
| #2 | LeoVegas |
| #3 | Slotimo |
| #4 | Betsson |
| #5 | LV Bet |
Rank
#1
Bookmaker
FreshBet
Rank
#2
Bookmaker
LeoVegas
Rank
#3
Bookmaker
Slotimo
Rank
#4
Bookmaker
Betsson
Each and every one of the bookmakers in Poland that we have mentioned on our site has been tried, tested, and trusted. Once again, we will only ever recommend bookmakers in Poland as the betting sites that you should play with, as we refuse to recommend a side that does not reach our lofty standards.
When you get involved with a bookmaker in Poland, you need to ensure that it is trustworthy. Playing with an online sports betting site that has been given the green light by the Polish government, has good options for online sports betting markets like horse racing and football, offers a licenced casino, and has a range of trusted payment options alongside other factors helps to ensure they are among the best betting options for you.
Finding a trustworthy bookie in the country is why so many people choose to use BetPack as they try to find the best bookie in the Polish market. Polish bettors need to ensure that their bookies are safe and trustworthy, and you can do this by signing up with a bookmaker that we have recommended on this page.
Conclusion
When you come to bet in Poland, you need to ensure that you only ever bet with the best in the Polish domain. You can do this by only signing up and betting with the bookmakers we recommend on our site.
Here, you will find recommendations for the best bookies. Our experts have gone to great lengths to find bookmakers that offer a range of betting markets, a glut of payment options, welcome and new customer offers, a number of features, safety and security, and more.
Ultimately, you need to be sure that your bookie of choice is the best option for you. Having a huge market share may not be particularly important to you, especially if you only want a bookmaker that provides good welcome offers to customers and offers a range of markets and a number of payment options.
Finally, the best betting site available to you may differ from that of the next bettor.However, with our detailed reviews of the best in the business on our site, you can scan through what each offers, what they excel at, and which will be the best for you.
Frequently Asked Questions
What Betting Apps Are Available in Poland?
All of the available betting apps are listed in our table of the best Poland betting sites.On this page, we have researched, tested, and ranked all of the possibilities for betting in Poland, with these options providing you with the best choices for Polish bettors. This means that you can bet with confidence with the top bookmakers that are currently available to all bettors.
What are the Most Popular Sports to Bet on in Poland?
The most popular sports in Poland are football, basketball, and volleyball. The three offer a range of betting markets for Polish players, while many take pride of place on any streaming service that is offered by the bookmakers in Poland. Betting in Poland is not confined to these three sports, though, with many big and small sports from around the world featuring prominently on the sportsbook and streaming service of the bookies in Poland.
How to Claim a Free Bet from a Polish Bookmaker?
You will be able to claim a free bet when betting in Poland, but there are also a glut of other offers available. To make the most out of your free bet, it is best to start by figuring out which offer is best for you. Next, you need to create an account at your bookmaker of choice, choose from a range of banking options like debit cards or e-wallets, and then deposit a certain amount. New customers can only get welcome offers if they sign up for a new account. The best betting sites let you use a free bet on any betting market, have a variety of ways to pay, and are also very generous.
Is There a Tax on Sports Betting Winnings in Poland?
Polish regulations state that there is a 12% tax levied on the turnover of companies operating in Poland. This has put some major bookmakers off from operating there, with many sportsbooks and online casinos frustrated by this rate of tax. However, the situation in the country regarding Poland betting sites is constantly changing, which means that taxes could be increased or decreased depending on how quickly things change in the country.
Is Sports Betting Legal in Poland?
Yes, sports betting is legal in Poland, but there are heavy regulations due to how strict the Polish government is. With Poland trying to ensure players from the country only use bookmakers that are licenced and regulated in Poland, this has seen players stop playing with as many options as bettors from other countries can enjoy. We always recommend that you do everything you can to stay on the right side of the law when it comes to betting in any country, so be sure to do your research and only bet with the bookies we recommend on our site.