Withdrawal Methods and Their Average Payout Speeds
Any reliable sports betting site will offer a wide range of withdrawal methods. Some of the available payment options will be better than others in terms of cash out speeds. Thus, it's important to know how fast each betting payment method can be to pick wisely. The following table summarises everything for quick reference.
E-wallets - 0 to 24 hours depending on the circumstances
Debit Card - 1 to 5 banking days
Bank Transfers - Up to 7 working days
Cryptocurrencies - Instant or a few minutes
Commonly known as e-wallets, electronic wallets are among the fasted online withdrawal methods at sports betting sites. These are simple online digital wallets that allow users to upload and store funds. They are available at most sportsbooks available to punters. You can use them to deposit money and withdraw funds from your betting account.

The most convenient e-wallets today include Skrill, Neteller, Trustly and EcoPayz. Most of the time, you will receive your money in less than 24 hours after a withdrawal request. But the service is instant when you use an e-wallet as your deposit method at online bookmakers. 
Debit cards are quite popular with most betting sites right now. Withdrawal requests made via a debit card allow punters to send moneyctly from the betting site to a bank account. If you wish to withdraw funds using debit cards, you can't go wrong with well-known options like Visa and MasterCard. These are the world's leading banking cards you are most likely to find at the vast majority of online gambling sites. 

Withdrawal speeds when using a debit card are pretty good, even though they are not as fast as e-wallets. It can take between 1 and 5 banking days to receive the money once you send a withdrawal request. Here, the average payout time would be 3-4 business days. But your request can be processed in real-time with Visa Fast Funds. With this option, your funds may be available within 30 minutes of approval.
Punters looking for a fast payment method at an online sportsbook can always rely on cryptocurrencies. Thanks to cryptos like Bitcoin, Ethereum, Litecoin, Ripple and Dogecoin, withdrawing funds has never been easier. They are great deposit methods as well as dependable withdrawal options for punters who value transparency and anonymity. 

Cryptocurrencies are probably the fastest online withdrawal method for sports betting sites today. This is because a withdrawal request can be processed in a matter of minutes. If things go well, you could be enjoying your sportsbook winnings within 15 minutes. That's cool, isn't it?
Believe it or not, many online betting sites will let you use bank transfers in this digital era. A simple bank transfer transaction means sending money from your bank account to the betting site. The good thing about the bank wire transfer service is that you can deposit or withdraw huge sums of money at once.

Slow speed is the biggest challenge for customers who use bank transfer methods. Punters may have to wait for as many as 7 working days to receive their funds after a withdrawal request. But a waiting period of 3 to 5 days when using bank wire transfers is not that bad if you are not in a hurry. So, you are free to use bank wire transfers as long as you don't mind waiting.
How to Withdraw Money from Online Bookmakers
The process of withdrawing money from your online betting account is supposed to be simple. You won't even need to ask for help because the steps provided by a good online sportsbook will be easy to follow. Of course, the procedure will vary from one online betting site to another. But there are major similarities. We have highlighted the general steps below to give you an idea of what you need to do to withdraw winnings.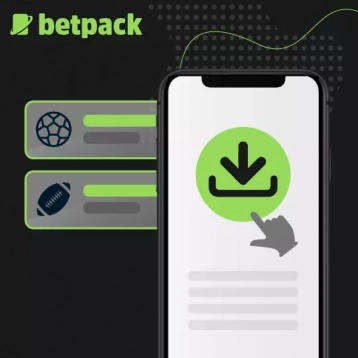 Step 1
Choose Withdrawal Method
Assuming that you already have a working betting account with funds, the first step is to visit the Cashier. This section of the online gambling website may have different names such as 'Payment Methods' or 'Wallet'. Pick your preferred withdrawal method while you are there.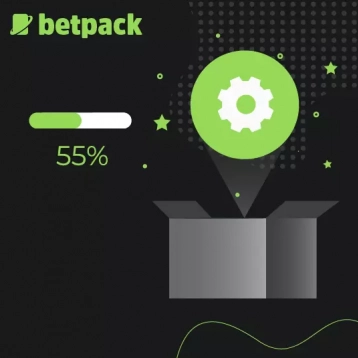 Step 2
Verify Your Account
If your account is not verified, you'll need to provide the required verification documents. You might be asked to share your photo ID, driving licence, utility bill or bank statement. Just make sure you provide the operator with the right and genuine documents.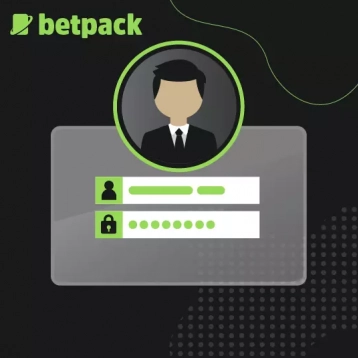 Step 3
Enter Your Withdrawal Amount
For this step, you must have enough money in your account to withdraw. Enter the amount you wish to cash out and follow the instructions on the screen. The online bookmaker will start to process your withdrawal request.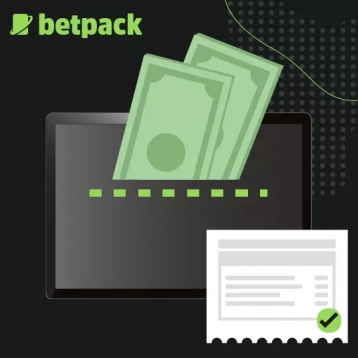 Step 4
Wait for Your Money
The bookmaker will now review your payout request and send the money to your withdrawal method as soon as possible. This can take a few minutes, hours or days, depending on your preferred method of payment. If nothing goes wrong, you'll receive your funds in time so you can use them the way you want.
Delayed Approval by the Online Betting Site
Sometimes it's not your fault that a bookmaker cannot approve your withdrawal request as quickly as you want. It could be a case of delayed approval even when you've already provided all the necessary documents. You will have to wait until those in the payments department take action or call them if you can't wait.
Additional Verification Documents Needed
Verification is a crucial step if you want a bookmaker to process your withdrawals fast. With that said, the operator may ask you to provide additional documents besides the ones you've already submitted. The process might keep your funds pending withdrawal for some time.
Increased Workload During Peak Season
There are times when the workload in the payments department is too much for the staff. For example, most sports betting websites experience increased traffic during sporting events with a huge following. These include the Super Bowl, the World Cup and the World Series. You would expect the sportsbook staff to be busier during such times, so payments that need verification could be delayed.
Using Another Person's Payment Method
Top bookmakers will conduct regular payment method checks just to be sure you are doing the right thing. You'll definitely be in trouble if the operator catches you using another person's credit card, bank account or digital wallet. The best thing is to always use your own withdrawal option that you can verify fast.
Some withdrawal methods, such as debit cards and bank transfers, take several business days to complete a withdrawal request. This means that they do not process payments over the weekend. So, you may be forced to wait for a longer period if you withdraw towards the end of the week or on weekends.
Frequently Asked Questions
Which payment methods offer the fastest withdrawal times at betting sites?
E-wallets and cryptocurrencies are currently the best options for quick online sportsbook withdrawals. Withdrawal requests can take a few minutes or hours to process if there are no reasons for delays. Debit card payments come in the second position with payout speeds of up to 5 banking days. But you can withdraw faster with VISA Fast Funds.
What's the slowest withdrawal method at online sportsbooks?
A bank wire transfer, cheques and Western Union are among the slowest withdrawal options at online sports betting sites. Punters should only use them when there is a good reason.
Can a withdrawal request be cancelled or denied?
Yes. Certain factors can lead to delayed, cancelled or denied payout requests. These include breaking withdrawal limit rules, verification issues, not using the same method to deposit and withdraw money and using someone else's payment method.