Banking

Author: Steven D. Thompson
Updated: 13/12/2022 9:43 AM
Sportsbook Withdrawal Times
Sportsbook withdrawal times are an important factor to consider when betting online. If you land a win and initiate a withdrawal request, you want to receive your winnings as fast as possible. It doesn't matter the withdrawal method you are using to cash out. Read our guide to find out how long it takes to receive your money from online sportsbooks.
Top Online Sportsbooks with the Fastest Withdrawals
Our experts at Betpack.com haventified the fastest paying betting sites for sports bettors. We have listed top-rated online bookmakers with the best withdrawal options that will process your payout request swiftly. They can send your winnings in a matter of hours, depending on the selected payment method. Join now to enjoy free bets, and casino bonus offers and incredible cash out speeds.
Withdrawal Methods and Their Average Payout Speeds
Any reliable sports betting site will offer a wide range of withdrawal methods. Some of the available payment options will be better than others in terms of cash out speeds. Thus, it's important to know how fast each betting payment method can be to pick wisely. The following table summarises everything for quick reference.
E-wallets - 0 to 24 hours depending on the circumstances
Debit Card - 1 to 5 banking days
Bank Transfers - Up to 7 working days
Cryptocurrencies - Instant or a few minutes
E-Wallets 
Debit Card
Crypto
Bank Transfers
Commonly known as e-wallets, electronic wallets are among the fasted online withdrawal methods at sports betting sites. These are simple online digital wallets that allow users to upload and store funds. They are available at most sportsbooks available to punters. You can use them to deposit money and withdraw funds from your betting account.

The most convenient e-wallets today include Skrill, Neteller, Trustly and EcoPayz. Most of the time, you will receive your money in less than 24 hours after a withdrawal request. But the service is instant when you use an e-wallet as your deposit method at online bookmakers. 
Debit cards are quite popular with most betting sites right now. Withdrawal requests made via a debit card allow punters to send moneyctly from the betting site to a bank account. If you wish to withdraw funds using debit cards, you can't go wrong with well-known options like Visa and MasterCard. These are the world's leading banking cards you are most likely to find at the vast majority of online gambling sites. 

Withdrawal speeds when using a debit card are pretty good, even though they are not as fast as e-wallets. It can take between 1 and 5 banking days to receive the money once you send a withdrawal request. Here, the average payout time would be 3-4 business days. But your request can be processed in real-time with Visa Fast Funds. With this option, your funds may be available within 30 minutes of approval.
Punters looking for a fast payment method at an online sportsbook can always rely on cryptocurrencies. Thanks to cryptos like Bitcoin, Ethereum, Litecoin, Ripple and Dogecoin, withdrawing funds has never been easier. They are great deposit methods as well as dependable withdrawal options for punters who value transparency and anonymity. 

Cryptocurrencies are probably the fastest online withdrawal method for sports betting sites today. This is because a withdrawal request can be processed in a matter of minutes. If things go well, you could be enjoying your sportsbook winnings within 15 minutes. That's cool, isn't it?
Believe it or not, many online betting sites will let you use bank transfers in this digital era. A simple bank transfer transaction means sending money from your bank account to the betting site. The good thing about the bank wire transfer service is that you can deposit or withdraw huge sums of money at once.

Slow speed is the biggest challenge for customers who use bank transfer methods. Punters may have to wait for as many as 7 working days to receive their funds after a withdrawal request. But a waiting period of 3 to 5 days when using bank wire transfers is not that bad if you are not in a hurry. So, you are free to use bank wire transfers as long as you don't mind waiting.
Advantages of Fast Withdrawal Speeds at Sportsbooks
Whether you are depositing funds or cashing out your winnings, you don't want to wait for an unreasonably long time. It's your hard-earned money we are talking about here. You have the right to get it as fast as possible without experiencing unwanted delays. So, quick access to your money is the main benefit of joining fast paying betting sites.
How to Withdraw Money from Online Bookmakers
The process of withdrawing money from your online betting account is supposed to be simple. You won't even need to ask for help because the steps provided by a good online sportsbook will be easy to follow. Of course, the procedure will vary from one online betting site to another. But there are major similarities. We have highlighted the general steps below to give you an idea of what you need to do to withdraw winnings.
Estimated Time Needed: 00:03
Tools Needed: Account
Supplies Needed: Time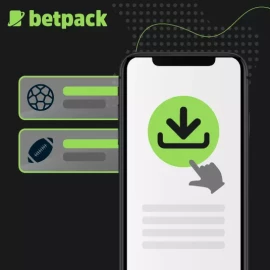 Step 1
Choose Withdrawal Method
Assuming that you already have a working betting account with funds, the first step is to visit the Cashier. This section of the online gambling website may have different names such as 'Payment Methods' or 'Wallet'. Pick your preferred withdrawal method while you are there.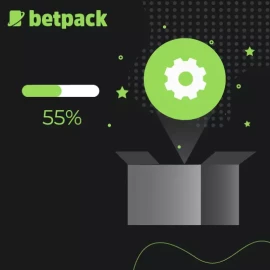 Step 2
Verify Your Account
If your account is not verified, you'll need to provide the required verification documents. You might be asked to share your photo ID, driving licence, utility bill or bank statement. Just make sure you provide the operator with the right and genuine documents.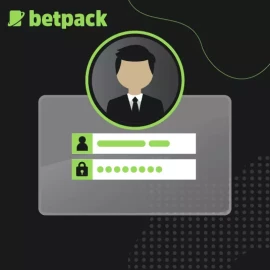 Step 3
Enter Your Withdrawal Amount
For this step, you must have enough money in your account to withdraw. Enter the amount you wish to cash out and follow the instructions on the screen. The online bookmaker will start to process your withdrawal request.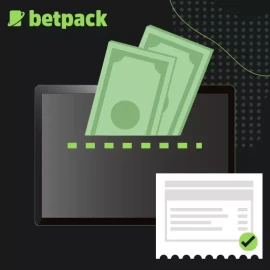 Step 4
Wait for Your Money
The bookmaker will now review your payout request and send the money to your withdrawal method as soon as possible. This can take a few minutes, hours or days, depending on your preferred method of payment. If nothing goes wrong, you'll receive your funds in time so you can use them the way you want.
Things Punters Should Know Before Withdrawing Funds from a Sportsbook
Several factors may affect withdrawal speeds and the overall process of withdrawing money from your betting account. These include things like account orntity verification, withdrawal limits and bonus or general terms and conditions. Let's look at the key factors to bear in mind before you can withdraw funds.
Identity Verification is Paramount
The internet is everybody's playground, so a lot of good and bad things can happen. The best sportsbooks will strive to provide a safe environment where punters can deposit and withdraw money safely. What's the point of withdrawing money fast if there's no guarantee that you'll receive it? Also, how can a bookmaker confirm that you are the person you claim to be? Well, it all boils down to the account verification process.
If you want to complete a transaction fast, you must first verify your account. The best-case scenario would be verifying your personal and banking details before betting online. Most sportsbooks will require you to provide certain documents for verification purposes. These include and may not be limited to a driving licence, photo ID, utility bill and payment card details. Some of these details are very sensitive, so you should only select a trusted bookmaker. We have listed some of the top options on this page for you.
Minimum and Maximum Limits Apply
Online bookmakers will have different sets of rules governing everything you do on the website. This includes terms and conditions that focus on banking options, such as payment method restrictions and maximum or minimum withdrawal limits. The lowest minimum withdrawal amount possible at most sportsbooks is £10. But the amount could be more depending on the online bookie. The same applies to the maximum withdrawal limits, so you must be aware of the limits. Another important factor to note is that the amount you can withdraw and cash-out speed will depend on the withdrawal option.
You Must Meet the Bonus Wagering Requirements
We all love free bets and other bonuses or promotions offered by online betting websites. However, you must never forget that all free bet bonuses and other promos come with specific T&Cs. You need to know how to get free bets in detail and the applicable bonus terms before you even think about withdrawing. Of course, this only applies if you are playing with a free bet or any other bonuses available on the gambling site.
Meeting the wagering requirement is one of the biggest challenges for many players at online gambling sites. If you have a bonus with wagering requirements, it means that you cannot withdraw the money unless you wager your bonus. Let's say your bonus comes with a 40x wagering requirement and is worth £50. In this case, you must wager £50 x 40 or £2,000 to withdraw your winnings.
Why a Withdrawal Request May Slow Down or Fail
Theal situation when cashing out from an online sportsbook is to have a smooth process. But that may not be a guarantee all the time due to some noteworthy factors. We are talking about things that could lead to undesirable delays or total failure. The following are some of the reasons why you might experience slow speeds while withdrawing your winnings.
1
Delayed Approval by the Online Betting Site
Sometimes it's not your fault that a bookmaker cannot approve your withdrawal request as quickly as you want. It could be a case of delayed approval even when you've already provided all the necessary documents. You will have to wait until those in the payments department take action or call them if you can't wait.
2
Additional Verification Documents Needed
Verification is a crucial step if you want a bookmaker to process your withdrawals fast. With that said, the operator may ask you to provide additional documents besides the ones you've already submitted. The process might keep your funds pending withdrawal for some time.
3
Increased Workload During Peak Season
There are times when the workload in the payments department is too much for the staff. For example, most sports betting websites experience increased traffic during sporting events with a huge following. These include the Super Bowl, the World Cup and the World Series. You would expect the sportsbook staff to be busier during such times, so payments that need verification could be delayed.
4
Using Another Person's Payment Method
Top bookmakers will conduct regular payment method checks just to be sure you are doing the right thing. You'll definitely be in trouble if the operator catches you using another person's credit card, bank account or digital wallet. The best thing is to always use your own withdrawal option that you can verify fast.
5
Withdrawing on Weekends
Some withdrawal methods, such as debit cards and bank transfers, take several business days to complete a withdrawal request. This means that they do not process payments over the weekend. So, you may be forced to wait for a longer period if you withdraw towards the end of the week or on weekends.
Ways to Improve Your Withdrawal Experience at Online Sportsbooks
We all want the best when it comes to withdrawal times. Thankfully, there will always be something you can do to improve your online gambling experience. Even though payout speeds vary depending on the chosen online bookmaker and payment method, you can do certain things to enjoy better cash-out speeds. Check out the following tips and make use of them where possible.
Join Trustworthy Online Sportsbooks with Fast Withdrawals
The sports betting site you choose to join will largely determine your overall gaming experience. Before registering with an online sportsbook, it helps to evaluate the available withdrawal options. In fact, you should check both deposit and withdrawal speeds. Checking is also important if you already have a preferred payout method in mind.
If you are not looking for a specific payment option, then we recommend betting sites that accept e-wallets, cryptos and debit cards. Lucky for you, we have listed sportsbooks that can process your withdrawal request in 24 hours using these options. Besides that, our bookmakers offer free bets, cashback deals, casino bonus offers and other juicy perks. All you need is a qualifying deposit to enjoy your free bets upon registration.
Verify Your Account Immediately After Registration
Seasoned gamblers know very well that account verification can be a major hindrance to fast withdrawal times. So, they will try everything possible to get verified immediately after joining a new betting site in the UK.
As you might have noticed, it's easy to join a betting site, make the minimum deposit, claim free bet offers and place sports bets. All this is possible if you verify your email address. The problem comes when you want to withdraw winnings, and you have not verified other crucial details.
Let's consider a scenario where you have deposited money using your Visa debit card. You've won a significant amount of money, and you want to withdraw funds using the same method. The betting site operator now wants you to verify your debit card before using it, so your withdrawal request will be delayed. You could have avoided this by having your payout method verified in advance.
Choose the Right Withdrawal Option
Picking the right withdrawal option is another important thing to keep in mind. Just because a sports betting operator offers fast payouts does not mean that all withdrawal methods are swift. The fact of the matter is that cash-out times will depend on the banking option you are using for withdrawals.
As advised earlier, you should consider e-wallets as your first withdrawal option, followed by cryptos and debit cards. But you must choose carefully where payment method exclusions apply if you want to claim free bets and other best sports bet promos.
One of the things you'll notice is that many sportsbooks will want you to use the same banking method for deposits and withdrawals. That is, if you used your Visa card to deposit money, you must use it to withdraw your winnings. You should know this in advance so you won't waste time trying to figure out why you can't cash out.
Join a VIP Program for Faster Withdrawals
It goes without saying that VIP members have more privileges than other players at sports betting sites. Most sportsbooks with VIP and loyalty schemes tend to offer better minimum and maximum withdrawal limits to the most loyal customers. To make things even better, the greatest gambling operators give priority to VIP players when it comes to withdrawals.
Loyal members may get a chance to withdraw money more often than other players besides enjoying higher cash-out limits. The only requirement you need to meet is to deposit and play regularly. This will then help you move from one VIP level to another or accumulate plenty of loyalty points.
What if You Don't Recieve Your Funds After Withdrawing?
As we have explained in this guide, it can take up to 5 or 7 days to receive your money when using certain payment methods. Bank wire transfers are usually the slowest method of payment. Cheques are rare to find at online bookies, but they are among the worst in terms of speed. If you choose bank wire transfers or cheques, then you must be patient enough.
The only time you should be worried is when the money does not hit your account within the payout time promised by the bookmaker or payout option. For instance, it would not make sense for e-wallet or crypto withdrawal requests to stagnate for an entire week for no good reason. Likewise, you can't afford to wait for a month to receive your bank wire transfer payment.
The best thing to do when this happens is to contact the sportsbook's customer support team. This is possible via email messages, live chat, phone calls and online contact forms. But before you do that, make sure you have done your part by following all the rules pertaining to withdrawal transactions and payment methods.
Final Thoughts
The best sports betting sites will always ensure that punters enjoy fast payout speeds. Players can choose from a wide array of withdrawal options known to facilitate quick withdrawals. These include the most common e-wallets, debit cards and cryptocurrencies. Bank transfers are also available, but they are not as swift as other options.
Finding the fastest paying betting sites with your preferred withdrawal method is now easy. That's because our experts have compiled a list of the biggest online sportsbooks for punteers.
Those bookmakers come with amazing bonuses with free bets and attractive min odds. All you need is a minimum deposit, one free bet offer, and a qualifying bet to getd. If you win, you can cash out your winnings using some of the fastest payment methods.
Pick a bookmaker from our list and sign up now to grab your free bets while they last.
Frequently Asked Questions
Which payment methods offer the fastest withdrawal times at betting sites?
E-wallets and cryptocurrencies are currently the best options for quick online sportsbook withdrawals. Withdrawal requests can take a few minutes or hours to process if there are no reasons for delays. Debit card payments come in the second position with payout speeds of up to 5 banking days. But you can withdraw faster with VISA Fast Funds.
What's the slowest withdrawal method at online sportsbooks?
A bank wire transfer, cheques and Western Union are among the slowest withdrawal options at online sports betting sites. Punters should only use them when there is a good reason.
Can a withdrawal request be cancelled or denied?
Yes. Certain factors can lead to delayed, cancelled or denied payout requests. These include breaking withdrawal limit rules, verification issues, not using the same method to deposit and withdraw money and using someone else's payment method.