Betpack »
Banking »
KYC and Identity Verification at Online Betting Sites
Banking

Author: Steven D. Thompson
Updated: 03/02/2023 8:30 AM
KYC Identity Verification at Online Betting Sites
In this article, you will learn everything you need to know about KYC andntity verification at the top 100 bookmakers list. KYC and account verification processes have always been an integral part of the online gambling industry. UK betting sites licensed and regulated by the United Kingdom Gambling Commission (UKGC) follow them to verify yourntity. Keep reading to learn how account verification works and find out if you can find a betting site without verification.
What is KYC at UK Betting Sites?
Trustworthy sports betting sites and online casinos in the UK will require you to verify your account to ascertain yourntity. Many of them use the umbrella term KYC or Know Your Customer to refer to the account verification process. Many betting sites usually ask bettors to submit sensitive personal information and verify their age to bet online. With such details, they can confirm that you are the person you claim to be.

The Law Behind Verification at Online Bookmakers in the UK
All gambling operators in the UK online betting industry are required to follow certain rules and regulations based on existing laws. If you own a betting site, you simply cannot do anything that breaks gambling laws in the country. This includes laws that governntity verification processes.
In the United Kingdom, the UK Gambling Commission (UKGC) is the authority responsible for regulating gambling activities. It ensures that all online gambling sites hold a valid license and follow the applicable anti-money laundering (AML) and KYC procedures.
The following regulations apply to any sports betting site regulated by the Commission:
The Gambling Act 2005
The Licence conditions and codes of practice (LCCP)
The Proceeds of Crime Act 2002
The Terrorism Act 2000
The Money Laundering, Terrorist Financing and Transfer of Funds (Information on the Payer) Regulations 2019
Note: The above laws apply to all gambling platforms offering casino games and sports betting services on sports events. This includes betting apps in UK, websites and casino mobile apps.
The UKGC and the Gambling Act
The Gambling Act of 2005 made it illegal for any unlicensed gambling site to offer services to UK players. According to the Act, those who operate online casinos and betting sites must prevent criminal activities and fraud. Also, online sportsbooks and casinos must promote honesty and protect vulnerable players. They are required to verify age to prevent underage gambling. On top of that, gambling operators must follow the necessary ID verification processes and verify the funding sources used by UK punters.
Today, the UKGC is the independent part of the government with the responsibility of enforcing gambling laws. It can issue gambling licenses, take the necessary legal action and even revoke licences. Every online bookmaker in the country is now required to hold a licence, even if it's based abroad. And this is the reason why you must verify your account irrespective of where you are.
Reasons Why Betting Account Verification is Necessary
Why should you verify your account when you join a betting site? Well, the internet is a very busy place where people can easily operate with fakentities. Playing ID verification can be fun if you like anonymity, but legitimate betting sites must always provide UK players with a safe atmosphere. They must follow gambling laws to protect yourntity and funds. Let's look at the main reasons why you should submit your personal details for verification.
Age Verification - You Must Not Be Underage
Existing laws state that you cannot be too young to engage in any form of gambling. For this reason, a legit betting site will adhere to the existing age verification rules. If you play casino games or bet on sports at physical gambling establishments, you know that this is important. Operators will usually ask you to show some form of ID to make sure that you are old enough to gamble legally. In most countries, including the UK, players must be at least 18 years old to deposit funds, bet online and cash out.
Promote Safe Gambling at Online Bookmakers
Licensed gambling sites are required to provide a safe gaming environment at all times. And that's another reason why they require verification. For instance, any betting site regulated by the Gambling Commission is supposed to protect gamblers from their own actions.
Players can self-exclude themselves from a licensed gambling site using the Gamstop scheme and thus stop potentially harmful habits. Operators will need your personal and payment card details to ensure that you cannot make more deposits to continue gambling. This is a great way to protect UK punters from developing an addiction.
Secure Funds and Transactions
Protecting your funds is another reason why regulated online bookies require verification. The best betting websites will ensure that every transaction you make is safe. As they accept deposits for real money gambling, they will take the necessary steps to prevent unauthorised people from using your banking details. And whenever you send a withdrawal request, the operator will check your information to ascertain that the money goes to e-wallets or bank accounts in your name.
Prevent Money Laundering
As stated earlier, the verification process at betting sites usually entails KYC and anti-money laundering or AML procedures. Operators will require verification to thwart any illegal activities that might help dishonest people use betting sites for money laundering. Some players may join a gambling site and upload money gained through illegitimate means in an attempt to turn it into legal winnings from sports bets.
If your betting account is verified, the operator will take time to verify your payment method for betting and transactions. This makes it much easier to determine if you are doing something fishy. So, it's hard for you to use the site for illegal purposes.
Facilitate Quick Payouts
Let's say you've joined an online betting site, placed some bets and won a decent amount of money. You now want to withdraw and enjoy your deserved winnings. Nothing will make you more annoyed than knowing that you can't cash out at the moment because you didn't verify your account. So, it's advisable to submit proof of yourntity immediately after creating your betting account to avoid unnecessary delays. Unless there's another issue, a reliable online bookie will ensure fast payouts if your account is verified.
How to Verify Your Account at Betting Sites
Varying a gaming account at gambling sites should be a hassle-free process for any player. You only need to take a few steps to have your betting account ready for deposits, betting and withdrawals. Check out our step-by-step guide below for the general verification procedure at popular betting sites.
Estimated Time Needed: 00:05
Tools Needed: Account
Supplies Needed: Time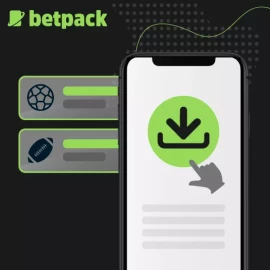 Step 1
Find a Reputable Betting Site
Of course, you can only verify an account if you have one. So, the first step is to find a verification betting site with the services you are looking for. We have listed the best betting sites with easy verification processes here, so you can pick one now.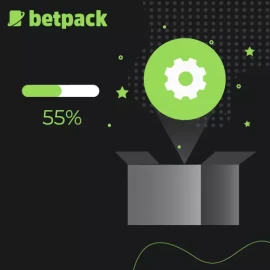 Step 2
Create Your Betting Account
Find the registration page of the selected betting site and enter the required information. There's usually a signup form where you can enter your name, email address, physical address, phone number and other details. Make sure you can verify each of these details when requested by the operators.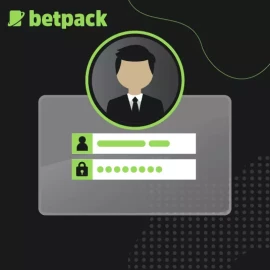 Step 3
Log into Your Account and Visit the Verification Centre
Go to My Account and find the verification section where you need to upload the required details. Upload copies of the necessary documents by following the on-screen instructions provided on the site. Note that operators will specify the acceptable document formats.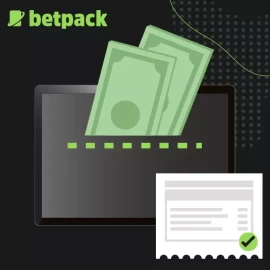 Step 4
Wait for a Verification Message
A good gambling site operator won't keep you in the dark once they verify your account. They will send a notification to let you know that they have confirmed your personal and banking details. You can now place sports bets, play your favourite table games or slots and withdraw money without experiencing unwanted delays.
Which Documents Do You Need to Upload?
The general process of verifying an account at a betting site entails submitting certain documents. You'll first need to capture images of the required documents using high-resolution cameras or scanners. You must make sure that everything looks good before uploading the files. The following are the most common documents needed by sportsbooks and online casino sites for verification purposes.
National ID
Passport
Driving License
Proof of Address
Payment ID
This refers to your government-issued photo ID. It provides the bookmaker with your photo, name, ID number, date of birth and place of birth.

A passport is a travel document issued by the government. Bookies can use it to obtain your personal details.

A driving license usually provides the same information as your national ID card or passport. Therefore, the UK bookies can accept is as a legal document to verify yourntity.

Players in the UK need to verify their location to make sure they are legal residents. For this reason, many gambling sites will ask for bank statements, utility bills and phone bills.

Most betting sites will want you to verify your payment method before you can withdraw funds. The required document could be a picture of your payment card or a recent bank statement.

Perhaps you are wondering how safe it is to upload a photo of your debit card. Well, trustworthy online sportsbooks will advise you to cover some of the digits and the Card Verification Value or CVV. This will make it extremely difficult for them to know your full payment card number and security number.
What if Verification Fails?
Hopefully, you won't have any big issues at verification betting sites. But we must acknowledge that things may not go expected. What if the operator can't verify your account even after submitting your documents? Well, certain mistakes or issues may lead to verification failures. The following are some helpful tips to help you prevent or navigate through such problems.
1
Are the Images Clear and Full?
Online gambling sites may not be able to complete your ID verification if you submit unclear photos. The front and backside of your government-issued ID, driving licence, and other documents must be visible. And you must capture all the corners when scanning or taking photos of the documents. You should be able to take clear and full pictures using modern mobile devices and scanners.
2
Can You Read the Numbers and Letters?
Besides submitting visible images, you must make sure that all numbers and letters are readable. The operator needs to see your full name, location, payment card details and other vital pieces of information. If they are unreadable, then it's hard for them to confirm your identity. You can always have your documents replaced if they are no longer readable.
3
Did You Provide the Right Documents?
A gambling site will specify the documents you need to submit for verification. You cannot submit a bank statement if the operator asks for your national ID card. If you have no idea what's required, feel free to contact customer support for assistance. The other option is to read the general terms and conditions regarding verification to see what's needed.
4
Are The Documents Genuine?
If you are an honest person, you shouldn't even think about submitting fake documents to gambling sites for verification. A serious online bookmaker operator will carefully scrutinise your documents to make sure they are legitimate. If they are not, then you can rest assured that your account won't be verified.

Sports Betting Sites Without Verification - Do They Exist?
If you have an inquisitive mind, you've probably wondered whether no verification betting sites exist. The truth is that it's impossible to find a UKGC-licensed betting site that does not ask for ID verification. However, betting sites without verification do exist. Such bookies are usually licensed in other jurisdictions such as Curacao, where online gambling laws are not extremely strict. You simply join the site, deposit, gamble online and even cash out without providing any verification details.
Since a no verification betting site omits the KYC procedure, it can be helpful if you want to stay anonymous. In some cases, you don't even need to share your credit card details. You will also not waste a lot of time because there are no cumbersome verification processes to follow. Moreover, the gaming environment is relaxed because there are no strict rules to follow as opposed to Gamstop bookmakers in the UK. But non-Gamstop betting sites without verification can cause more harm to problem gamblers because there are fewer restrictions. For UK bettors, sportsbooks that follow the stringent regulations set by the Gambling Commission are always safer than no verification betting sites.
Contact Support if You Need Help
A seamless procedure is what every player expects from verification betting sites. However, you may still experience some difficulties even after using the tips recommended earlier. In that case, the only solution is to get in touch with the customer support team for assistance. They will offer you a solution in the best way if they are competent.
Our recommended UK bookies have a responsive team of trained customer support representatives. They are always ready to answer your questions and provide useful solutions to your issues. You can contact them via the live chat feature, phone calls, email messages or social media for help. So, don't hesitate to air your grievances if you experience any verification problems.
Conclusion
All in all, KYC andntity verification procedures are necessary for safe online betting. They prevent underage gambling and allow betting sites to confirm your personal details. Also, these processes are important for verifying your payment methods. UK bettors should abide by the law and provide the right verification documents to ease the process. This is not only good for them but also for gambling websites to offer a secure gaming environment. If a betting site allows you to play without id verification, well and good. But you must be careful.
Betpack.com is committed to helping you find online bookmakers with easy verification steps. We have recommended some of the top sportsbooks here, so you are welcome to join. You may benefit from the best free bet sign up offers, and deposit bonus offers once you meet the minimum deposit requirement. Also, withdrawals will be pretty fast after verifying your payment method. Pick a betting site and sign up now to claim your free bet offer or casino bonus.
Frequently Asked Questions
How long will it take to verify my sports betting account in the UK?
The best online bookmakers will verify your account as fast as possible because they want you to deposit. They may take a few hours or up to 72 hours, depending on the situation.
Do I need to verify my account to receive free bets at betting sites?
It will depend on the selected gambling site. But most online sportsbooks will allow you to claim free bets and other bonuses before verification. All you have to do is provide the min deposit needed to claim free bet offers.
Can I find betting sites with no verification?
Some no verification bookmakers have emerged, allowing punters to play without ID verification. The problem with such sites is that they don't follow the UKGC's strict laws, so your safety could be compromised.