Volleyball Betting
Volleyball is one of the most fun sports to bet on. It is dynamic, eventful, and has too many unique rules that ginger up the overall betting experience. And the same goes for volleyball betting. On this page, we gathered everything both newbies and veteran punters can take advantage of.
Ad Disclosure: Betpack is an affiliate website. We may earn commission if you register to a bookmaker via links on our platform. Learn more information and please gamble responsibly.
Best Picks from Our Tipsters
VALUE BETS WITH GOOD ODDS
How to Bet on Volleyball
You only need to follow a few steps to start betting on volleyball at our top online sportsbooks. Look at the steps described below and follow them to start betting on your favourite volleyball events. It will only cost a few minutes of your time to get started.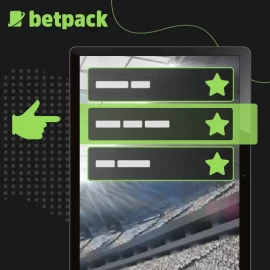 Step 1
Check our extensive list of volleyball betting sites
With so many volleyball betting sites out there, you must be careful when choosing a sportsbook. The good news is we have created a list of the best volleyball betting sites with mouth-watering volleyball odds. So you can save your time on research and play instantly.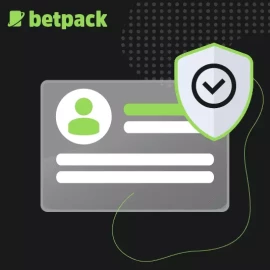 Step 2
Compare the bookmakers and register at the appealing ones
Once you compare the available bookmakers, choose one and sign up for a sports betting account. Make sure to fill in the write details so you can withdraw your winnings without any hassle.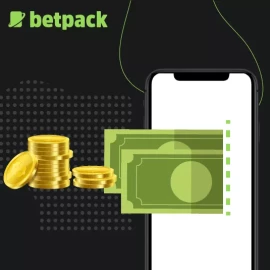 Step 3
Make your first deposit and grab a bonus
Select a payment method and enter the amount you need to deposit. However, don't forget to get your welcome bonus while performing your transaction. Afterwards, you can place your bet on your favourite volleyball events without risking your own money!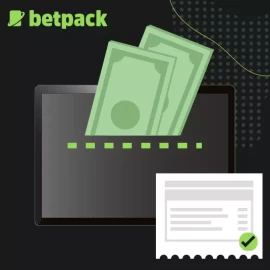 Step 4
Choose Volleyball Betting Markets and Bet
You can now use your deposit and free bet bonus to place some bets. However, always make sure to choose the betting markets you are familiar with before filling out the bet slip.
Pros & Cons of Volleyball Betting
Volleyball betting at online sportsbooks comes with some notable advantages. We should also mention that betting on volleyball has a few drawbacks. Have a look at the pros and cons of volleyball betting below.
Pros
Access to numerous betting markets around the world
Online betting odds are always bigger than what you can get elsewhere
Bettors can bet on volleyball matches on the go using mobile devices
The best volleyball betting sites offer free bets and other bonus deals
Cons
You can bet on volleyball whenever you want, so there is an addiction risk
Lack of real-life interactions when betting online
Volleyball Betting Strategy
Successful volleyball punters know that a good strategy can be beneficial. Before you start placing bets on volleyball games, it's prudent to know which strategy works best for you. We have mentioned the most popular volleyball betting strategies below.
Total Under
When using this strategy, you need to wager on the total points to be under 45.5 for a set. This strategy is specially designed for a women's event because research shows that sets end with under 45.5 points in most women's meetings. Punters have a good chance to in the long run.
Schukin's Strategy
Schukin's Strategy works well with live meetings. Here, you are required to choose matches at the end of sets or bet when a team gets 24 points. The problem with this strategy is that the profit can be significantly low during a win, and a lot of time is needed to look for matches.
Final Spurt
The Final Spurt strategy in volleyball is mainly designed for live in-game betting. To use this strategy, the current sets need to be 23:23 or 13:13. A huge bank account is often required to make this betting strategy produce the best results.
Volleyball Betting Odds
Whether you are a new or an experienced volleyball bettor, you will benefit in different ways by using our volleyball betting tips. To get the best from volleyball match betting, you must make sure that every volleyball bet you place is profitable.
Thankfully, we have experts who will always help you discover the best volleyball betting odds for an indoor volleyball match or beach volleyball. Be sure to check our suggested odds and shop for the best before you bet on volleyball online.
Popular Volleyball Events to Bet On
Our top-rated volleyball wagering sportsbooks have you covered regardless of the volleyball event you wish to wager on. We list bookmakers that will allow you to wager on all kinds of men's and women's events, from the European Championships to the FIVB World Championships.
Olympic Games
The Olympic Games take place every four years, with the summer and winter events alternating every two years. These events provide a great opportunity to wager on beach volleyball or indoor volleyball games played by teams from different parts of the world. You can watch the world's best teams play games and even place bets on them with amazing volleyball odds.
The FIVB World Championships
The FIVB World Championship is an international men's volleyball tournament featuring several teams from different nations. Just like the popular football World Cup, the FIVB World Championship is the biggest indoor volleyball tournament in volleyball. Thus, many sportsbooks look forward to offering some enticing volleyball odds during the events.
World Grand Champions Cup
The FIVB Volleyball World Grand Champions Cup is another international tournament worth betting on. It features senior men's and women's national teams from countries that are members of Fédération Internationale de Volleyball. The best volleyball wagering sites will allow you to place bets on the tournament with satisfactory betting odds.
Other Major Volleyball Tournaments and Events
You will not be limited to the above volleyball events if you choose to bet on volleyball. Many of our listed bookmakers will cover other volleyball events such as the Beach Volleyball World Championships, the CEV Champions League, the FIVB Challenger Cup, and the Men's European Volleyball Championship. You only need to choose bookmakers with your preferred markets.
Conclusion
There are many options if you are looking to wager on indoor volleyball or beach volleyball events around the world. Join any of our top volleyball betting sites now to wager on any event you want and get some nice offers to help you getd. Remember to capitalise on our volleyball betting tips to improve your betting skills. Good luck!
Frequently Asked Questions
Where Can I Bet on Volleyball Online?
At most online sportsbooks, you can find an option to wager on volleyball. However, only a few of them have competitive odds with comprehensive lists of markets. Therefore, we recommend you always take a look at our list of volleyball bookies and pick the one that satisfies your taste.
Which Volleyball Events Can I Wager On?
Top volleyball betting sites cover all popular volleyball events such as the World Championship, the Olympics, the World Grand Champions Cup, and the European Volleyball Championship.
Are There Sportsbook Bonuses for Volleyball Bettors?
Yes, volleyball punters can claim different types of sportsbook bonuses such as risk-free bets, profits boosts, cashback offers, and VIP rewards. In some cases, bookmakers may come up with unique offers for special events, such as tournaments, finals, or play-offs.